Ditemukan 9 dokumen yang sesuai dengan query
Poppy, Willard J.
New Jersey: Prentice-Hall, 1965
525 POP e
Buku Teks Universitas Indonesia Library
New York: John Wiley and Sons, 1978
500.2 ATK s (1)
Buku Teks Universitas Indonesia Library
Tillery, Bill W., author
New York: McGraw-Hill Education, 2017
500.2 TIL p
Buku Teks Universitas Indonesia Library
Krauskopf, Konrad B., author
Boston: McGraw-Hill, 2008
500.2 KRA p
Buku Teks Universitas Indonesia Library
Ohshima, Hiroyuki, author
Colloid and interface science in pharmaceutical research and development describes the role of colloid and surface chemistry in the pharmaceutical sciences. It gives a detailed account of colloid theory, and explains physicochemical properties of the colloidal-pharmaceutical systems, and the methods for their measurement. The book starts with fundamentals in part I,...
Amsterdam: Elsevier, 2014
e20426885
eBooks Universitas Indonesia Library
Ovrutsky, A.M., author
Computational materials science provides the theoretical basis necessary for understanding atomic surface phenomena and processes of phase transitions, especially crystallization, is given. The most important information concerning computer simulation by different methods and simulation techniques for modeling of physical systems is also presented. A number of results are discussed regarding...
London: Elsevier, 2014
e20426937
eBooks Universitas Indonesia Library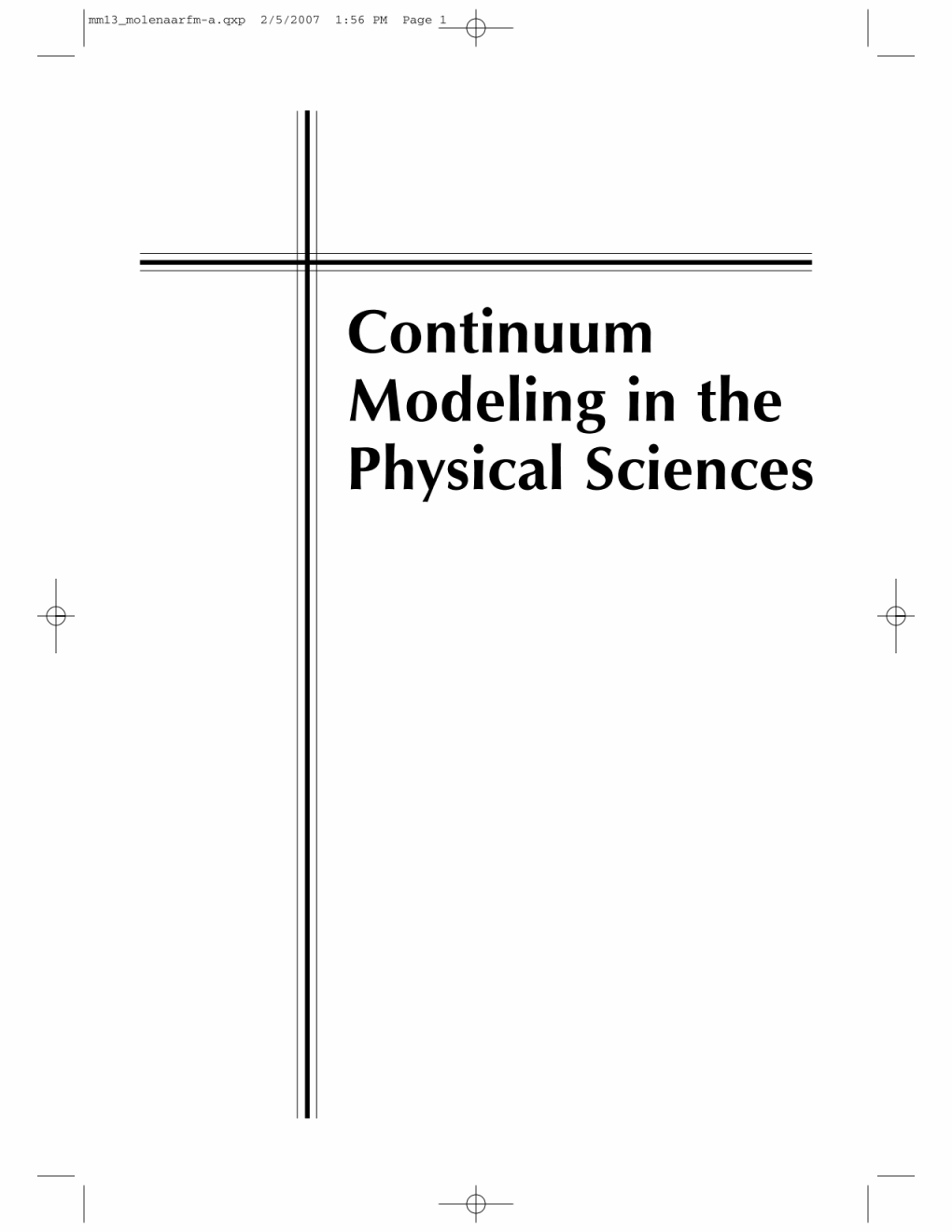 van Groesen, E., author
Mathematical modeling he ability to apply mathematical concepts and techniques to real-life systems as expanded considerably over the last decades, making it impossible to cover all of its aspects in one course or textbook. Continuum Modeling in the Physical Sciences provides an extensive exposition of the general principles and methods...
Philadelphia: Society for Industrial and Applied Mathematics, 2007
e20448765
eBooks Universitas Indonesia Library Artikel Jurnal Universitas Indonesia Library
Huber, Markus Q., author
Quarks are the main constituents of protons and neutrons and hence are important building blocks of all the matter that surrounds us. However, quarks have the intriguing property that they never appear as isolated single particles but only in bound states. This phenomenon is called confinement and has been a...
Berlin : [Spinger-Verlag, ], 2012
e20424991
eBooks Universitas Indonesia Library