Ditemukan 6 dokumen yang sesuai dengan query
Michael Borys, author
In this book on Fundamentals of mass determination, the definition and dissemination of units of mass is explained, starting with an introduction to metrology and mass determination....
Berlin: [, Spinger-Verlag], 2012
e20410778
eBooks Universitas Indonesia Library
Fridman, A.E., author
This monograph and translation from the Russian describes in detail and comments on the fundamentals of metrology. The basic concepts of metrology, the principles of the International System of Units SI, the theory of measurement uncertainty, the new methodology of estimation of measurement accuracy on the basis of the uncertainty...
New York: [Spinger Science, ], 2012
e20424968
eBooks Universitas Indonesia Library
Schieck, Hans Paetz gen, author
A significant part of the book is devoted to introducing the formal theory—a description of polarization and of nuclear reactions with polarized particles. The remainder of the text describes the physical basis of methods and devices necessary to perform experiments with polarized particles and to measure polarization and polarization effects...
Berlin : [Spinger-Verlag, ], 2012
e20425005
eBooks Universitas Indonesia Library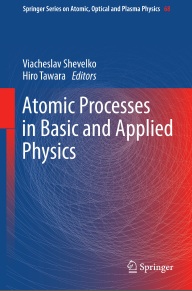 Shevelko, Viacheslav, editor
The book is a comprehensive edition which considers the interactions of atoms, ions and molecules with charged particles, photons and laser fields and reflects the present understanding of atomic processes such as electron capture, target and projectile ionisation, photoabsorption and others occurring in most of laboratory and astrophysical plasma sources...
Berlin : [Spinger-Verlag, ], 2012
e20425061
eBooks Universitas Indonesia Library
Nowicki, Andrzej, editor
The International Symposium on Acoustical Imaging is a unique forum for advanced research, covering new technologies, developments, methods and theories in all areas of acoustics. This interdisciplinary Symposium has been taking place continuously since 1968. In the course of the years the proceedings volumes in the Acoustical Imaging Series have...
Dordrecht: [Spinger Science, ], 2012
e20425291
eBooks Universitas Indonesia Library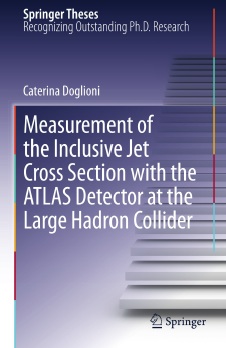 Doglioni, Caterina, author
Tests of the current understanding of physics at the highest energies achievable in man-made experiments are performed at CERN's Large Hadron Collider. In the theory of the strong force within the Standard Model of particle physics - Quantum ChromoDynamics or QCD - confined quarks and gluons from the proton-proton scattering...
Berlin: [Springer-Verlag, ], 2012
e20425376
eBooks Universitas Indonesia Library