Ditemukan 13 dokumen yang sesuai dengan query
Jakarta: Pradnya Paramita, 2005
333.952 MEN (1)
Buku Teks Universitas Indonesia Library
Moch. Ichsan Effendie, author
Yogjakarta: Yayasan Pustaka Nusantama, 1997
639.2 MOC b
Buku Teks Universitas Indonesia Library
New York: Columbia University Press, 1988
598.4 SEA
Buku Teks Universitas Indonesia Library Maryland: Maryland Sea Grant College, 1992
577.7 RES
Buku Teks Universitas Indonesia Library
Anthropogenic changes to the marine environment are causing some considerable concern and yet there is very little information on the overall effects of either single or multiple human influences on species, populations, or, indeed, communities. The indication is that anthropogenic stressors have significantly altered the composition and diversity of marine...
Oxford: Oxford University Press, 2016
e20469635
eBooks Universitas Indonesia Library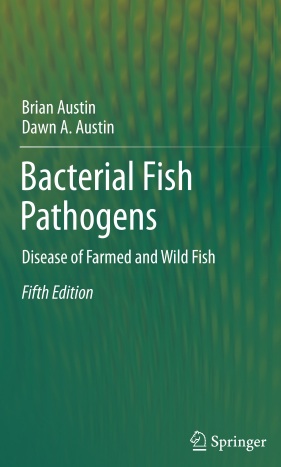 Austin, Brian, author
This completely updated fifth edition of Bacterial fish pathogens is a comprehensive discussion of the biological aspects of the bacteria which cause disease in farmed and wild fish. Since the 4th edition was published in 2007, there has been an upturn in the application of molecular approaches to taxonomy, diagnosis...
Dordrecht: [Springer, ], 2012
e20417307
eBooks Universitas Indonesia Library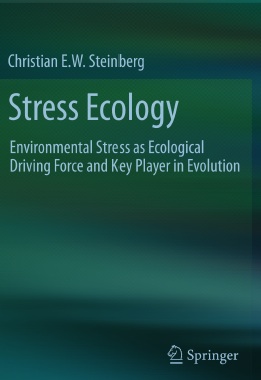 Steinberg, Christian E.W.S, author
The book describes the general stress responses in microorganisms, plants, and animals to abiotic and biotic, to natural and anthropogenic stressors. These stress responses include the activation of oxygen, the biotransformation system, the stress proteins, and the metal-binding proteins. The potential of stress response lies in the transcription of...
Dordrecht: [, Springer], 2012
e20417909
eBooks Universitas Indonesia Library
Bo-Ping Han, editor
This volume offers a general description of reservoir limnology in tropical and subtropical China. It functions as a window opening to all the aquatic scientists with a main focus on reservoirs in southern China and at the same time also covering several important, large reservoirs such as the Three Gorge...
Dordrecht: [, Springer], 2012
e20417944
eBooks Universitas Indonesia Library
Molecular biology has in recent years provided major advances in our understanding of cyanobacterial ecology. Perhaps for more than any other group of organisms, it is possible to see how the ecology, physiology, biochemistry, ultrastructure and molecular biology interact. This all helps to deal with practical problems such...
Dordrecht: Springer, 2012
e20418093
eBooks Universitas Indonesia Library
Jean-Pierre Descy, editor
The eleven chapters cover many aspects of the physics, geochemistry and biology of the lake, with a particular focus on the unique physical and geochemical features of the water column and on the ecological functioning of the surface waters. The impacts of the introduced fish species and the potential impacts...
Dordrecht: [Springer, ], 2012
e20417401
eBooks Universitas Indonesia Library