Ditemukan 8 dokumen yang sesuai dengan query
Gilbert, Scott F., author
Massachusetts : Sinauer Associates, 1994
591.3 GIL d
Buku Teks Universitas Indonesia Library
Tyler, Mary S.
An exploration of developmental biology using over 130 interactive videos and 300 labeled photographs, plus study questions and relevant websites...
Sunderland, Mass: Sinauer Associates, 2000
571TYLV001
Multimedia Universitas Indonesia Library
Gilbert, Scott F., author
Massachusetts: Sinauer Associattes, 2000
571.8 GIL d
Buku Teks Universitas Indonesia Library

Holden, Joseph A., 1949-2009, author
Cambridge, UK: Cambridge University Press, 2012
597.482 HOL z
Buku Teks Universitas Indonesia Library
Wilkins, Adam S., author
New York: John Wiley, 1993
591.3 WIL g
Buku Teks Universitas Indonesia Library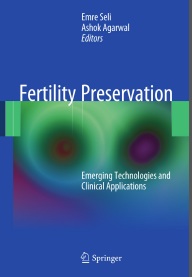 In this book, the editors provide strategies for fertility preservation in women and men who require gonadotoxic treatment. In addition, epidemiologic, ethical, medico-legal, psychologic, and social aspects of fertility preservation are discussed. Using a format that combines concise scientific background with practical methodological information and easy-to-grasp algorithms, the chapters all...
New York: Springer, 2012
e20426137
eBooks Universitas Indonesia Library
A ground-breaking contribution to the literature, Male infertility : contemporary clinical approaches, andrology, ART & antioxidants offers a comprehensive review of well-established, current diagnostic and treatment techniques for male infertility. This state-of-the-art, evidence-based resource incorporates new multidisciplinary and complementary medicine approaches to create a first-of-its-kind guide to treatment strategies involving...
New York: Springer, 2012
e20426103
eBooks Universitas Indonesia Library
Gluckman, Peter, author
Evolutionary science is critical for an understanding of integrated human biology and is increasingly recognized as a core discipline by medical and public health professionals. Advances in the fields of genomics, epigenetics, developmental biology, and epidemiology have led to the growing realization that incorporation of evolutionary thinking is essential for...
Oxford: Oxford University Press, 2016
e20469636
eBooks Universitas Indonesia Library