Ditemukan 3 dokumen yang sesuai dengan query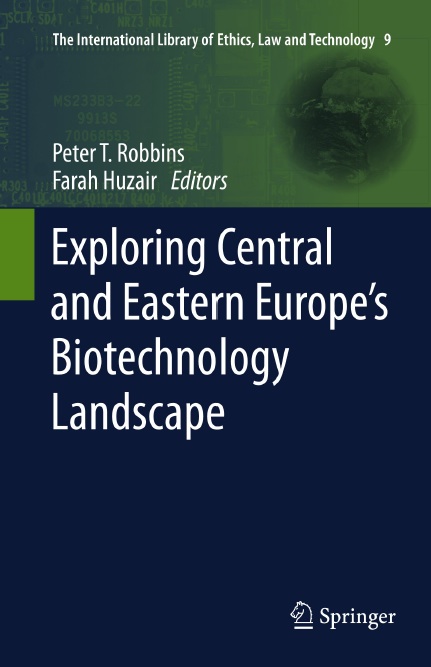 Robbins, Peter T., editor
This book is the first of its kind to bring together experts from across Europe to explore the landscape of current life science policy and industrial development in CEE, including implications for economies, regulatory and legal frameworks, health care, ethics and human rights....
Dordrecht, Netherlands: Spinger Science, 2011
e20400024
eBooks Universitas Indonesia Library
Mark N. Gasson
Commercialisation and growing potential of human ICT implants have generated debate over the ethical, legal and social aspects of the technology, its products and application. Despite stakeholders calling for greater policy and legal certainty within this area, gaps have already begun to emerge between the commercial reality of human ICT...
The Hague, Netherlands : T.M.C. Asser Press, 2012
e20400209
eBooks Universitas Indonesia Library
Vashist, Sandeep Kumar, author
This book describes the emerging point-of-care (POC) technologies that are paving the way to the next generation healthcare monitoring and management. It provides the readers with comprehensive, up-to-date information about the emerging technologies, such as smartphone-based mobile healthcare technologies, smart devices, commercial personalized POC technologies, paper-based immunoassays (IAs), lab-on-a-chip (LOC)-based...
Switzerland: Springer Nature, 2019
e20509370
eBooks Universitas Indonesia Library