Ditemukan 9 dokumen yang sesuai dengan query
Philadelphia : Wolters Kluwer Health/Lippincott Williams Wilkins, 2012
616 ESS
Buku Teks Universitas Indonesia Library
de la Maza, Maite Sainz, author
The Sclera is the definitive text on the diagnosis and treatment of scleral diseases, with in-depth chapters on non-infectious scleritis, infectious sclertitis, non-inflammatory diseases of the sclera, and systemic implications of scleral disease. Basic physiology, anatomy, and biochemistry are addressed as well. Written for the ophthalmologist, the revised and updated...
New York: Springer, 2012
e20425919
eBooks Universitas Indonesia Library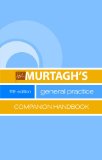 Murtagh, John, 1936- , author
New York: McGraw-Hill Medica, 2011
R 610 MUR m
Buku Referensi Universitas Indonesia Library Oxford: Radcliffe Medical Press, 1994
362.12 PRI p (1)
Buku Teks Universitas Indonesia Library
Baltimore : Williams & Wilkins , 1998
616 ESS
Buku Teks Universitas Indonesia Library
Hollenberg, Steven, author
A concise summary of the most important medical and scientific topics concerning cardiovascular medicine in the primary care environment, this new edition of Cardiology in family practice has been updated with cutting-edge information and useful tips. Written in an easy-to-read format (background, diagnosis and disease management) and emphasizing practical techniques...
New York: Springer Science, 2012
e20420765
eBooks Universitas Indonesia Library
Jackson, Scott M., author
When faced with a challenging dermatologic problem, physicians are often required to perform a time-consuming search through large dermatologic texts in order to find information that will assist in the necessary differential diagnosis. This comprehensive and concise handbook is designed to simplify this process dramatically, permitting rapid identification of the...
Berlin : Springer, 2012
e20425889
eBooks Universitas Indonesia Library
Steven E. Lipshultz, editor
Pediatric metabolic syndrome: comprehensive clinical review and related health issues approaches the pediatric metabolic syndrome by elucidating its effects on specific organ systems and by considering the problem through understanding the social, psychological and economic consequences of it...
London: [, Springer], 2012
e20410740
eBooks Universitas Indonesia Library
De Ponte, Francesco Saverio, editor
During the early 19th century, it was discovered that adding yellow (now called white) phosphorous to matchstick heads made it easier to ignite matches. The phosphorous vapors were breathed in by workers and combined with other chemicals in the body to produce a potent nitrogen-containing bisphosphonate. Today's oral nitrogen-containing bisphosphonates...
Milan: Springer, 2012
e20425865
eBooks Universitas Indonesia Library