Ditemukan 7 dokumen yang sesuai dengan query
Philadelphia: Lippincott Williams & Wilkins, 2007
617.95 Gra
Buku Teks Universitas Indonesia Library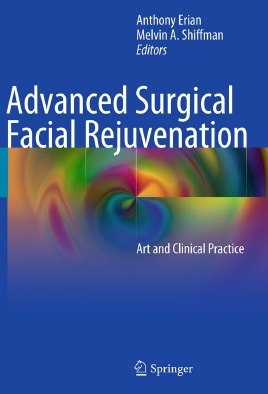 Erian, Anthony, editor
This richly illustrated book covers all aspects of aesthetic facial surgery, from anatomy to the variety of procedures employed in facial surgery, including ancillary techniques such as chemical peel, laser, and facial fillers. Both newer techniques and variations on older approaches are carefully presented and discussed. In addition, preoperative care...
Heidelberg : Springer, 2012
e20420684
eBooks Universitas Indonesia Library
Plastic surgery : a problem based approach provides a problem-based approach to solutions for common scenarios in plastic, reconstructive and aesthetic surgery and serves as a practical guide to managing a plastic surgical case. This book outlines a pathway through management for the clinician, consisting of six phases : 1) Recognition of...
London : Springer, 2012
e20426377
eBooks Universitas Indonesia Library
Tosti, Antonella, editor
The demand for cosmetic procedures is increasing worldwide. This book presents all the potential side-effects and complications of the most frequently used procedures in aesthetic dermatology and provides sound practical advice on their management. It will be helpful not only to beginners but also to experienced dermatologists who want to...
Berlin : Springer, 2012
e20426107
eBooks Universitas Indonesia Library
Hanover Park,: Quintessence Publishing Co., Inc. , 2014
617.695 HIG
Buku Teks Universitas Indonesia Library
Chichester, West Sussex: Wiley-Blackwell, 2012
617.522 MAN
Buku Teks Universitas Indonesia Library
Offers complete coverage of maxillofacial trauma highlighted by an unparalleled collection of outstanding, full-color photographs, and highly detailed line drawings that clarify surgical procedures. Addresses secondary surgery in a dedicated section, covering such topics as facial scar management; secondary osteotomies and bone grafting to correct deformities; bone distraction, used commonly...
St. Louis, Mo.: Elsevier, 2012
617.520 59 MAX
Buku Teks Universitas Indonesia Library