Ditemukan 7 dokumen yang sesuai dengan query
Brauer, Richard, author
New York: W.A. Benjamin, 1969
517.21 BRA t
Buku Teks Universitas Indonesia Library
Curtis, Charles W., author
New York: John Wiley and Sons, 1981
512.2 CUR m
Buku Teks Universitas Indonesia Library Serre, Jean-Pierre, author
New York: Springer-Verlag, 1977
512.2 SER l
Buku Teks Universitas Indonesia Library
Feit, Walter, author
Amsterdam: North-Holland, 1982
512.22 FEI r
Buku Teks Universitas Indonesia Library
Sengupta, Ambar N., author
This textbook presents the basics of representation theory for finite groups from the point of view of semisimple algebras and modules over them. The presentation interweaves insights from specific examples with development of general and powerful tools based on the notion of semisimplicity. The elegant ideas of commutant duality are...
New York: Springer, 2012
e20419147
eBooks Universitas Indonesia Library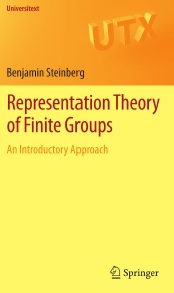 This book presents group representation theory at a level accessible to advanced undergraduate students and beginning graduate students. It can also be used as a reference for academics working in all areas of mathematics and statistic...
New York: [Springer, ], 2012
e20419158
eBooks Universitas Indonesia Library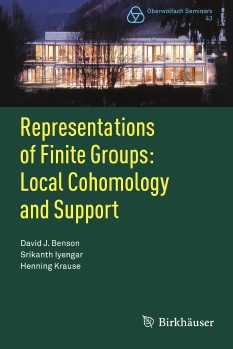 Benson, David J., author
This book presents the solution of a long-standing problem concerning the stable module category (of not necessarily finite dimensional representations) of a finite group. The proof draws on commutative algebra, cohomology of groups and stable homotopy theory. The unifying theme is a notion of support which provides a geometric approach...
Basel: Springer, 2012
e20419927
eBooks Universitas Indonesia Library