Ditemukan 4 dokumen yang sesuai dengan query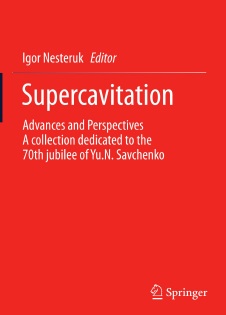 Igor Nesteruk, editor
This collection is dedicated to the 70th jubilee of Yu. N. Savchenko, and presents experimental, theoretical, and numerical investigations written by an international group of well-known authors. The contributions solve very important problems of the high-speed hydrodynamics,such as supersonic motion in water, drag diminishing, dynamics and stability of supercavitating vehicles,...
Berlin: [, Springer], 2012
e20418125
eBooks Universitas Indonesia Library
Schobeiri, Meinhard T., author
Based on fundamental principles of turbomachinery thermo-fluid mechanics, numerous CFD based calculation methods are being developed to simulate the complex 3-dimensional, highly unsteady turbulent flow within turbine or compressor stages. The objective of this book is to present the fundamental principles of turbomachinery fluid-thermodynamic design process of turbine and compressor...
Berlin: [, Springer], 2012
e20398983
eBooks Universitas Indonesia Library
This book focuses on the two-phase flow problems relevant in the automotive and power generation sectors. It includes fundamental studies on liquid-gas two-phase interactions, nucleate and film boiling, condensation, cavitation, suspension flows as well as the latest developments in the field of two-phase problems pertaining to power generation systems. It...
Singapore: Springer Nature, 2019
e20509503
eBooks Universitas Indonesia Library
Ajaev, Vladimir S., author
Interfacial fluid mechanics: a mathematical modeling approach provides an introduction to mathematical models of viscous flow used in rapidly developing fields of microfluidics and microscale heat transfer. The basic physical effects are first introduced in the context of simple configurations and their relative importance in typical microscale applications is discussed....
New York: [, Springer], 2012
e20418359
eBooks Universitas Indonesia Library