Ditemukan 11 dokumen yang sesuai dengan query
Kaplan, Lawrence A., author
St Louis: Mosby, 1996
616.075 6 KAP c
Buku Teks Universitas Indonesia Library
St. Louis: Mosby , 1984
616.075 6 CLI
Buku Teks Universitas Indonesia Library Kaplan, Lawrence A., author
Baltimore: Mosby, 1989
616.075 KAP c
Buku Teks Universitas Indonesia Library
Richterich, Rene, author
New York: John Wiley & Sons, 1978
616.075 RIC c
Buku Teks Universitas Indonesia Library
Anderson, Shauna C., author
Philadelphia: W.B. Saunders, 1993
616.075 6 AND c
Buku Teks Universitas Indonesia Library
"Kaplan and Pesce's Clinical Chemistry: Theory, Analysis, Correlation, Fifth Edition is a comprehensive, readable text that is designed for clinical laboratory science students but also works as a great resource for practitioners and pathology residents. You'll stay up-to-date with new information and revised sections reflecting recent advances in the field....
St. Louis, Mo: Mosby/Elsevier, 2010
616.075 6 CLI
Buku Teks Universitas Indonesia Library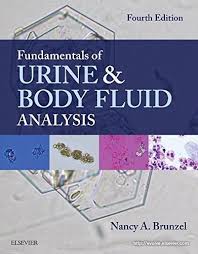 Brunzel, Nancy A., author
St. Louis: Missouri Elsevier, 2018
616.075 66 BRU f
Buku Teks Universitas Indonesia Library
Tietz Fundamentals of clinical chemistry and molecular diagnostics, 7th edition uses a laboratory perspective in providing the clinical chemistry fundamentals you need to work in a real-world, clinical lab. Coverage ranges from laboratory principles to analytical techniques and instrumentation, analytes, pathophysiology, and more. New content keeps you current with the...
St. Louis, Missouri : Elsevier/Saunders, 2015
616.075 6 TIE
Buku Teks Universitas Indonesia Library
Bhattacharjee, Mrinal K., author
New York : Springer, 2016
615.19 BHA c
Buku Teks Universitas Indonesia Library
Hector, Terry
Chichester,N.Y: John Wiley & Sons, 1986
616.075 6 HEC a
Buku Teks Universitas Indonesia Library