Ditemukan 5 dokumen yang sesuai dengan query
Awrejcewicz, Jan, author
This book contains classical mechanics problems including kinematics and statics. It contains a basic introduction to classical mechanics, including fundamental principles, statics, and the geometry of masses, as well as thorough discussion on kinematics...
New York: Spinger Science, 2012
e20420300
eBooks Universitas Indonesia Library
Tanaka, Masao, author
This volume is the third in a textbook series and covers both the basics of continuum mechanics of biosolids and biofluids and the theoretical core of computational methods for continuum mechanics analyses. Several biomechanics problems are provided for better understanding of computational modeling and analysis. Topics include the mechanics of...
Tokyo : [Spinger, ], 2012
e20398131
eBooks Universitas Indonesia Library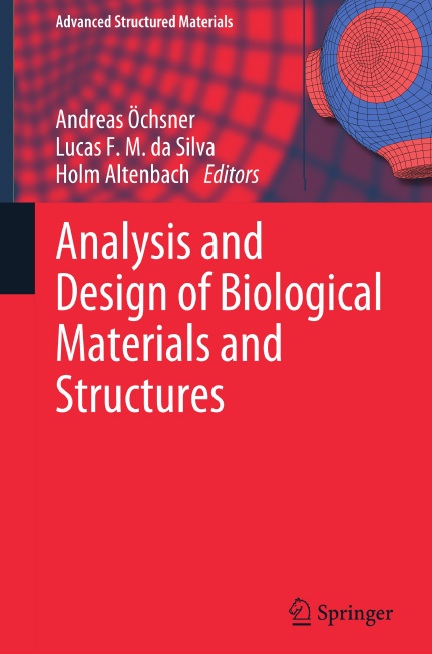 Ochsner, Andreas, editor
This collection provides researchers and scientists with advanced analyses and materials design techniques in biomaterials and presents mechanical studies of biological structures. And features 16 known experts who present research on stress and strain analysis, material properties, and fluid and gas mechanics....
Berlin: Spinger-Verlag, 2012
e20405791
eBooks Universitas Indonesia Library
Burstone, Charles J., 1928-, author
Chicago: Quintessence Publishing Co, Inc, 2015
617.643 BUR b
Buku Teks Universitas Indonesia Library
Childress, Stephen, editor
This volume developed from a Workshop on Natural Locomotion in Fluids and on Surfaces: Swimming, Flying, and Sliding which was held at the Institute for Mathematics and its Applications (IMA) at the University of Minnesota, from June 1-5, 2010. The subject matter ranged widely from observational data to theoretical...
New York: [Spinger Science, ], 2012
e20419635
eBooks Universitas Indonesia Library