Ditemukan 46 dokumen yang sesuai dengan query Koprowska, Juliet, author
Learning Matters, 2007
361.32 KOP c
Buku Teks Universitas Indonesia Library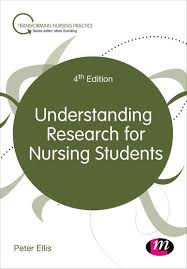 Ellis, Peter, 1969-, author
London: Learning Matters, 2019
610.730 72 PET u
Buku Teks Universitas Indonesia Library
Koprowska, Juliet, author
United Kingdom: Learning, Matters, Learning Matters, 2005
361.3 KOP c
Buku Teks Universitas Indonesia Library
Lambirth, Andrew
Southernhay East: Learning Matters, 2005
420.7 LAM r
Buku Teks Universitas Indonesia Library Ireson, Gren, author
Key writing on secondary science education accompanied by targeted support materials to encourage reflective practice and enhance teaching skills...
Exeter: Learning Matters, 2006
507.12 IRE r
Buku Teks Universitas Indonesia Library
Southernhay East: Learning Matters, 2004
372.35 DEV
Buku Teks Universitas Indonesia Library
Goodman, Benny, author
This book explores sociology and psychology relevant to nursing and explains why it is so important to understand these disciplines in order to be a good nurse. It is written specifically for nursing students, and clearly explains the key concepts using nursing case studies and examples. Chapters move from individual...
London: Learning Matters, 2019
616.075 GOO p
Buku Teks Universitas Indonesia Library Exeter: Learning Matters, 2010
361.32 REF
Buku Teks Universitas Indonesia Library
Exeter: Learning Matters, 2010
362.7083 USI
Buku Teks Universitas Indonesia Library Cunningham, Jo, author
Exeter: Learning Matters, 2008
361.3 CUN s
Buku Teks Universitas Indonesia Library