Ditemukan 3647 dokumen yang sesuai dengan query
Sherman, Barry L., author
New York: McGraw-Hill, 1995
384.068 SHE t
Buku Teks Universitas Indonesia Library
Mirabito, Michael M., 1956-, author
Boston: Focal Press, 1994
384 MIR n
Buku Teks Universitas Indonesia Library
Mirabito, Michael M., 1956-, author
Boston: Focal Press, 1994
384 MIR n
Buku Teks Universitas Indonesia Library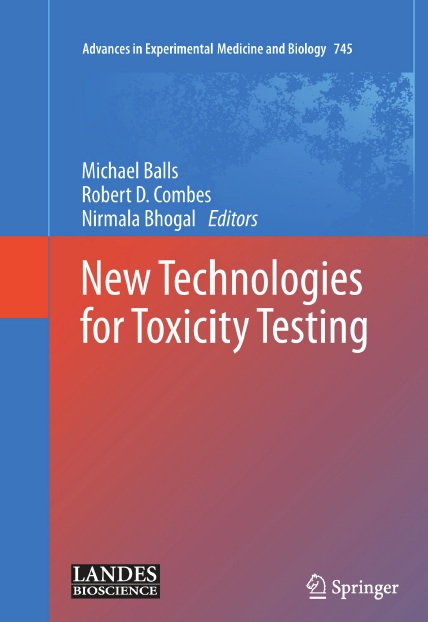 Balls, Michael, editor
The central theme running through this volume on New technologies for toxicity testing is the development and application of advanced techniques for cell and tissue culture, as well as new markers and endpoints of toxicity, as alternatives to the traditional paradigm of relying on data from laboratory animal tests to...
New York: Spinger Science, 2012
e20401689
eBooks Universitas Indonesia Library
New York:: IEEE Press, 1994
621.382 TEL (1)
Buku Teks Universitas Indonesia Library
Shepard, Steven, author
New York: McGraw-Hill, 2002
384.068 SHE t
Buku Teks Universitas Indonesia Library
This book discusses the expertise, skills, and techniques needed for the development of new materials and technologies. It focuses on finite element and finite volume methods that are used for engineering simulations, and present many state-of-the-art applications and advances to highlight these methods? importance.Ưr example, modern joining technologies can be...
Cham: Springer, 2018
620.11 ENG
Buku Teks Universitas Indonesia Library
Heinich, Robert
New York: Macmillan, 1989
371.33 HEI i
Buku Teks Universitas Indonesia Library
These two volumes contain a selection of articles from The 2016 World Conference on Information Systems and Technologies (WorldCIST'16), held between the 22nd and 24th of March at Recife, Pernambuco, Brazil. WorldCIST is a global forum for researchers and practitioners to present and discuss recent results and innovations, current trends,...
Switzerland: Springer, 2016
004 NEW
Buku Teks Universitas Indonesia Library
Brown, John, 1923-, author
London : English Language Book Society , 1974
621.38 BRO t (1)
Buku Teks Universitas Indonesia Library