Found 3175 Document(s) match with the query 20510963
Vltchek, Andre, author
Badak Merah Semesta, 2019
338.9 AND c
Koleksi Publik Universitas Indonesia Library
Pantucci, Raffaell, author
This Whitehall Paper is an examination of China's relations over its western borders, looking at the interplay between China's relations with South and Central Asia, and its relations with other great adjacent powers. Based on a two-year research project that included travel and workshops in South and Central Asia, this...
London: Routledge, Taylor & Francis Group, 2017
327 PAN c
Buku Teks Universitas Indonesia Library
Eriz Ageng Wicaksono, author
ABSTRAK
Inisiatif Silk Road Economic Belt SREB dari China menimbulkan baik entusiasme maupun keresahan di seluruh penjuru dunia. Pembangunan dari SREB akan memudahkan aliran ekonomi antara Eropa dengan Asia yang kemudian meningkatkan kerjasama dan kemakmuran di kawasan tersebut. Namun motif asli dibalik pengembangan SREB masih menjadi pertanyaan besar. Uni Eropa hingga...
2016
T-Pdf
UI - Tesis (Membership) Universitas Indonesia Library
Aspin Nur Arifin Rivai, author
ABSTRAK
Tesis ini menaklik hubungan negara dan bisnis dalam kebijakan ekonomi luar negeri China bernama BRI. Berangkat dari konsep ldquo;bina ekonomi negara rdquo; dan metode penelitian kualitatif ndash; studi kasus, penelitian ini mengafirmasi bahwa agenda konektivitas melalui BRI mengandung motif ekonomi dan politik China di Asia Tenggara. Tujuan strateginya, yaitu...
Depok: Universitas Indonesia. Fakultas Ilmu Sosial dan Politik, 2018
T50820
UI - Tesis (Membership) Universitas Indonesia Library
Elizabeth Claudya, author
ABSTRAK
Hubungan Indonesia dengan Republik Rakyat Tiongkok (RRT) dahulu merupakan hubungan bilateral yang problematik. Normalisasi hubungan kedua negara menjadi bukti kesiapan kedua negara untuk kembali bekerja sama tanpa mengungkit peristiwa di masa lalu. Sejak saat upaya itu bergulir, kerja sama antarnegara terus berkembang dan menguat, dibuktikan dengan adanya Kemitraan Strategis hingga...
2019
MK-Pdf
UI - Makalah dan Kertas Kerja Universitas Indonesia Library
Evi Fitriani, author
ABSTRACT
Chinas contemporary) trans-regional initiative. to establish the. Belt and Road Initiative (BRI) -previously known as One Beit One Road (OBOR) -has attracted a lot of attention; not only because the initiative involves more than 60 countries across Asia, Africa and south Europe, but also because it represents a re-emerging China...
lnstituto para el Desarrollo Industrial y ei Crecimiento Economico, A.C., 2018
MK-pdf
UI - Makalah dan Kertas Kerja Universitas Indonesia Library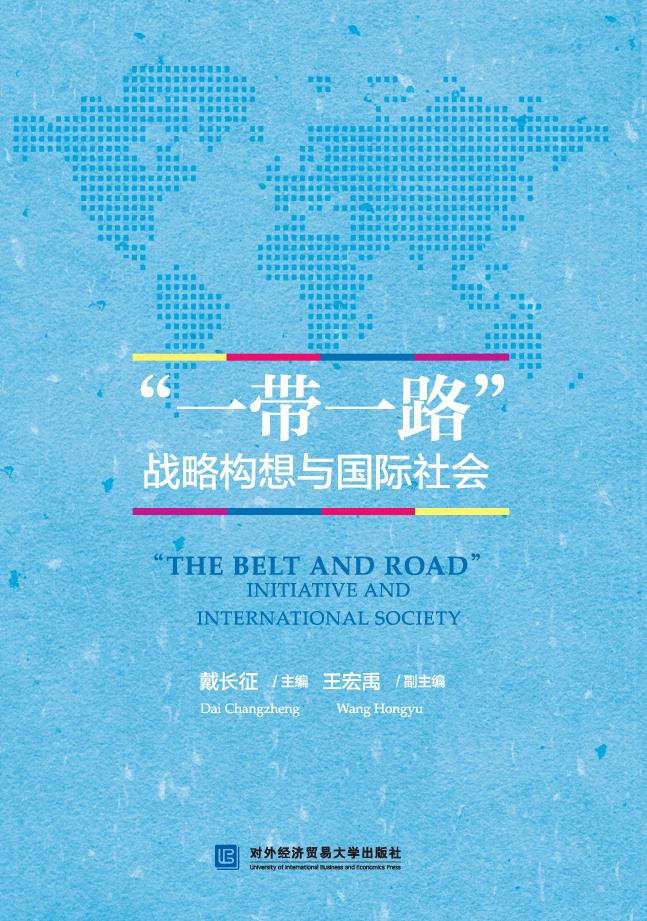 Dai, Changzheng, author
China is said to be the winner of globalization; to some extent, its true. Chinas economy has been rapidly striding forward in the past three decades after the launching of reform and openning up policy. As a result, Chinas comprehensive national strength has been greatly enhanced. Generally speaking, Chinas rise...
Beijing: University of International Business and Economics Press, 2016
e20511112
eBooks Universitas Indonesia Library
Empu Gading, author
Depok: Universitas Indonesia. Sekolah Kajian Stratejik dan Global, 2019
T51938
UI - Tesis (Membership) Universitas Indonesia Library
Andi Wirapratama, author
ABSTRAK
Tiongkok merupakan salah satu negara yang merupakan Great Power. Tiongkok saat ini sedang mempopulerkan One Belt One Road, yang merupakan sebuah rencana pembangunan ambisius yang melibatkan banyak kawasan. Beberapa ilmuwan menjelaskan bahwa motif dari One Belt One Road ini adalah ekonomi. Akan tetapi, ada beberapa literatur yang menjelaskan bahwa Tiongkok...
Depok: Fakultas Ilmu Sosial dan Ilmu Politik Universitas Indonesia, 2017
TA-Pdf
UI - Tugas Akhir Universitas Indonesia Library
Satya Deo Palit, author
ABSTRAK
Artikel ini membahas Kebijakan One Belt One Road OBOR yang dicanangkan oleh Xi Jinping pada tahun 2013, dengan berfokus pada peran kebijakan tersebut dalam mewujudkan Zhongguomeng. Kebijakan OBOR adalah proyek pembangunan infrastruktur baru dengan menggunakan konsep lsquo;Jalur Sutra Baru rsquo; yang mencakup aspek geopolitik dan geoekonomi untuk menghubungkan wilayah-wilayah Eurasia...
2018
MK-pdf
UI - Makalah dan Kertas Kerja Universitas Indonesia Library