Ditemukan 3538 dokumen yang sesuai dengan query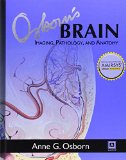 Osborn, Anne G., 1943-
""Osborn's Brain: Imaging, Pathology, and Anatomy is the much-pleaded-for successor to Anne G. Osborn's 1993 award winning book Diagnostic Neuroradiology (a.k.a. "The Red Book"), which became one of the all-time bestselling neuroradiology texts. In this highly anticipated 1,200-page volume, Anne Osborn applies her special touch to make complex topics visually...
Salt Lake City, : Utah : Amirsys, 2013
616.804 754 OSB o
Buku Teks Universitas Indonesia Library
Franken, Paul
Zurich : ADAG administration & Druck, 1993
571.75 FRA s
Buku Teks Universitas Indonesia Library
Grinde, Bjørn
The book presents a model for happiness based on current knowledge in evolutionary biology and neurobiology. Briefly, the primary purpose of nervous systems is to direct an animal toward behaviour relevant for survival and procreation. In primitive animals actions are based on reflexes, while in humans the modules directing behaviour...
Dordrecht, Netherlands: Spinger , 2012
e20400976
eBooks Universitas Indonesia Library
Clare Stanford, editor
In this volume there is a strong emphasis on translational science, with preclinical approaches suggesting new directions for development of new treatments. Individual chapters describe how neuroimaging, neuroendocrine, genetic and behavioral studies use powerful research tools that are offering a completely new understanding of the factors that increase vulnerability...
Berlin: [, Spinger-Verlag], 2012
e20417778
eBooks Universitas Indonesia Library
New York: Oxford University Press , 1991
152 DEV
Buku Teks Universitas Indonesia Library
Gazzaniga, Michael S., author
One of the world's leading neuroscientists explores how best to understand the human condition by examining the biological, psychological, and highly social nature of our species within the social context of our lives. In Human, Gazzaniga explores a number of related issues, including what makes human brains unique, the importance...
New York : Ecco Press, 2008
612.8 GAZ h
Buku Teks Universitas Indonesia Library
Reynolds, Cecil R., editor
The second edition of Detection of Malingering during Head Injury Litigation offers the latest detection tools and techniques for veteran and novice alike. As in its initial incarnation, this practical revision demonstrates how to combine clinical expertise, carefully-gathered data, and the use of actuarial models as well as common sense...
New York: [Spinger Science, ], 2012
e20410723
eBooks Universitas Indonesia Library Rizka Nurbatari, author
ABSTRAK
Usia dini merupakan periode emas dimana banyak perkembangan terjadi secara pesat, tidak terkecuali pada fungsi kognitif tingkat tinggi yakni Executive Function (EF). Dalam upaya pengoptimalan kemampuan EF, berbagai penelitian telah dilakukan untuk mengetahui hal-hal apa saja yang dapat memengaruhi kemampuan EF, salah satunya adalah kelekatan. Namun, penelitian mengenai kelekatan dan...
2017
S67847
UI - Skripsi (Membership) Universitas Indonesia Library
Greene, Joshua David, author
This volume describes research supported by the John Templeton Foundations Positive Neuroscience Project, aimed at illuminating the neural mechanisms that promote human flourishing. The contributors and Project awardees include internationally renowned neuroscientists whose work has shaped and reshaped our understanding of human nature. Part I (Social Bonds) describes the mechanisms...
Oxford: Oxford University Press, 2016
e20470227
eBooks Universitas Indonesia Library
Philadelphia: Psychology Press, 2001
155.2 IND
Buku Teks Universitas Indonesia Library