Ditemukan 3050 dokumen yang sesuai dengan query
England: World of Information, 1980
330.9 ASI
Buku Teks Universitas Indonesia Library
Jakarta: Centre for Strategic and International Studies, 1994
337.118 23 IND
Buku Teks Universitas Indonesia Library
Greenberg, Simon, author
Cambridge, UK: Cambridge University Press, 2011
341.522 GRE i (1)
Buku Teks Universitas Indonesia Library
New York : Routledge, 2012
359.03 SEA
Buku Teks Universitas Indonesia Library

Human trafficking is widely considered to be the fastest growing branch of trafficking, having moved rapidly up the agenda of states and international organisations since the early 1990s, as its implications for security and human rights have become clearer. Provides original research findings on human trafficking, with particular reference to...
Northampton: Edward Elgar, 2010
364.15 TRA
Buku Teks Universitas Indonesia Library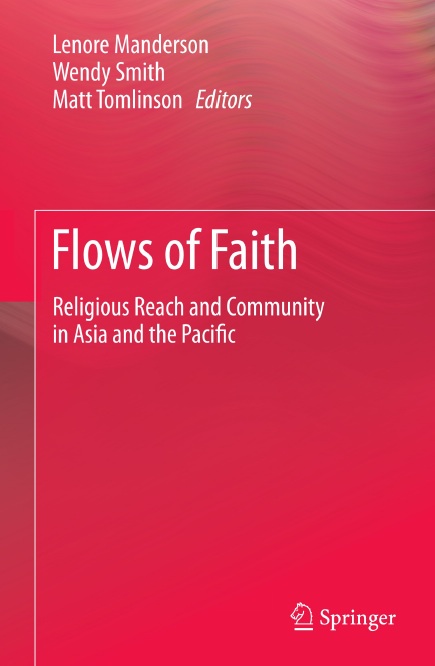 Lenore Manderson
Unique local transformations of the practice of established religions in Asia and the Pacific are juxtaposed with the emergence of new religious movements whose incidence is growing across the region. In Flows of Faith, the contributing authors take as their starting point questions of how religions manifest outside their...
Dordrecht, Netherlands: Springer Science, 2012
e20400049
eBooks Universitas Indonesia Library
Panennungi, Maddaremmeng A., author
This study aims to analyze the determinant factors that affect issues development within APEC, map out those issues during the period 1993-2010, and show the relation of those issues with the APEC Summit Agenda 2013 in Indonesia. The analysis is based on secondary data, literature review of APEC meeting documents,...
De La Salle University Publishing House, 2014
MK-Pdf
Artikel Jurnal Universitas Indonesia Library
This book provides examples of possible triple-win solutions for simultaneously reducing poverty, raising the quality of the environment, and adapting to climate change. The book provides empirical evidence and observations from sixteen case studies in Southeast and East Asia, and from the Pacific. It argues that a spatial approach focussing...
Singapore: Institute of South East Asia Studies, 2013
e20442298
eBooks Universitas Indonesia Library
Honolulu: University of Hawaii Press, 1992
050 ASPERSP
Majalah, Jurnal, Buletin Universitas Indonesia Library
Honolulu: University of Hawaii Press, 1993
050 ASPERSP
Majalah, Jurnal, Buletin Universitas Indonesia Library