Ditemukan 13179 dokumen yang sesuai dengan query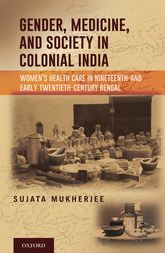 Mukherjee, Sujata, author
This book analyses the interface between medicine and colonial society through the lens of gender. Based on hitherto unused primary sources the work traces how since almost the beginning of the nineteenth century the growth of hospital medicine in Bengal created a space, albeit small, for providing Western health care...
Oxford: Oxford University Press, 2017
e20469708
eBooks Universitas Indonesia Library
Achmad Sunjayadi, author
ABSTRACT
Pada akhir abad ke-19 hingga awal abad ke-20, Hindia Belanda dan Malaya mulai dikunjungi oleh wisatawan dari luar negeri. Oleh karena itu, diterbitkan buku panduan tentang Hindia Belanda dan Malaya bagi para traveller dan wisatawan. Dengan menggunakan metode historis, artikel ini membahas informasi apa, bagaimana, dan mengapa disajikan dalam buku...
Depok: Fakultas Ilmu Pengetahuan Budaya Universitas Indonesia, 2019
907 PJKB 9:2 (2019)
Artikel Jurnal Universitas Indonesia Library
The late 19th to early 20th century was a period of great transformation in Korean literature. However, change was also accompanied by continuity, with works that inherited or utilized the styles of pre-modern periods existing alongside works of a new stylistic form. This was the situation for &ldquoself-narrative&rdquo works which looked back upon, recorded...
300 HOZ 2:2 (2011)
Artikel Jurnal Universitas Indonesia Library
Frampton, Kenneth, author
Cambridge, UK: MIT Press, 1995
724 FRA s
Buku Teks Universitas Indonesia Library
Lodge, David, 1935-, author
London: Routledge, 1986
823.009 LOD w
Buku Teks Universitas Indonesia Library
Juth, Niklas
This book involves an in-depth analysis of the ethical, political and philosophical issues related to health-oriented screening programs. It explores the considerations that arise when heath care interacts with other societal institutions on a large scale, as is the case with screening. These questions are addressed by applying philosophical methods of...
Dordrecht, Netherlands: Spinger Science, 2012
e20401000
eBooks Universitas Indonesia Library
Coates, Benjamin Allen, author
Legalist Empire explores the intimate connections between international law and empire in the United States from 1898 to 1919. Though many histories treat Woodrow Wilsons plans for the League of Nations as the beginning of Americas substantive engagement with international law, this book demonstrates the broad influence of legal concepts...
Oxford: Oxford University Press, 2016
e20470131
eBooks Universitas Indonesia Library
St. Lucia: University of Queensland Press, 1986
823 GEN
Buku Teks Universitas Indonesia Library
Mooney, Gavin H., author
Harlow : Pearson Education, 2003
362.1 MOO e
Buku Teks Universitas Indonesia Library
Mooney, Gavin H., author
New York: Prentice-Hall, 1992
362.1 MOO e
Buku Teks Universitas Indonesia Library