Ditemukan 1834 dokumen yang sesuai dengan query
Emotions are prevalent in the library workplace leading to many questions and areas of analysis worth exploring. For example, what tools for developing emotional intelligence are used effectively in library workplaces? How can emotional labor be managed to minimize the negative effects of emotion work? How can library employees express...
United Kingdom: Emerald, 2017
e20469429
eBooks Universitas Indonesia Library
Price, Carolyn, 1963-, author
Emotion is at the centre of our personal and social lives. To love or to hate, to be frightened or grateful is not just a matter of how we feel on the inside: our emotional responses direct our thoughts and actions, unleash our imaginations, and structure our relationships with others....
Cambridge: Polity Press, 2015
128.37 PRI e
Buku Teks Universitas Indonesia Library
Morton, Adam, author
In recent years have seen an enormous amount of philosophical research into the emotions and the imagination, but as yet little work has been done to connect the two. In this book, the author shows that all emotions require some form of imagination and goes on to fully explore the...
Cambridge : Polity Press, 2013
128.37 MOR e
Buku Teks Universitas Indonesia Library
Oxford: Blackwell, 2004
152.4 EMO
Buku Teks Universitas Indonesia Library
Mahwah, New Jersey: Lawrence Erlbaum Associates. Publishers, 2004
152.4 REG
Buku Teks Universitas Indonesia Library
New York: Oxford University press, Inc, 2004
152.4 MEM
Koleksi Publik Universitas Indonesia Library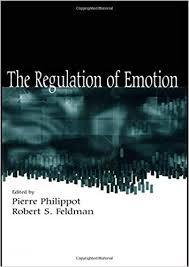 "The Regulation of Emotion presents contemporary perspectives on emotion regulation. From neuro-biological to cultural processes, it includes empirically grounded work and theories that are central to our understanding of the processes that constitute emotion regulation and their consequences. It highlights several newer sub-areas, including the relationship between psychopathology and emotion...
New Jersey: Lawrence Erlbaum , 2004
152.4 REG
Koleksi Publik Universitas Indonesia Library
Niedenthal, Paula M., author
London: Routledge, Taylor & Francis Group, 2017
152.4 NIE p
Buku Teks Universitas Indonesia Library Strongman, K.T., author
New York: John Wiley and Sons, 1996
152.4 STR p
Buku Teks Universitas Indonesia Library
Ottensmeyer, Edward J., author
New York: McGraw-Hill, 1996
174.4 OTT e
Buku Teks Universitas Indonesia Library