Ditemukan 7114 dokumen yang sesuai dengan query
Bogert, George G., author
New York: Foundation Press, 2012
342.046 BOG c
Buku Teks Universitas Indonesia Library
Breet
Sydney: Butterworth, 1989
345.994 Bre c
Buku Teks Universitas Indonesia Library
Thampapillai, Dilan, author
South Melbourne, Vic. : Oxford University Press, 2011
346.022 THA c
Buku Teks Universitas Indonesia Library
London: Foundation Press, 1959
340 Sch c
Buku Teks Universitas Indonesia Library
Stone, Richard, author
Taylor & Francis Ltd, United Kingdom, 2017. Hardback. Condition: New. 4th New edition. Language: English. Brand new Book. Written by leading authors in the field, this clear and highly accessible volume provides full coverage of the topics commonly found in the contract law syllabus, alongside up-to-date illustrative case examples and...
London: Routledge, 2017
346.02 STO t
Buku Teks Universitas Indonesia Library
Weiler, Paul C. , author
St. Paul: West, 2011
344.099 SPO
Buku Teks Universitas Indonesia Library
McKendrick, Ewan, author
Summary: This is an account of the modern law of contract by a leading authority in the field. Through this fresh approach to the subject students should obtain a firm understanding of the central doctrines and the controversies associated with them. ...
Oxford: Oxford University Press, 2012
346.02 MCK c
Buku Teks Universitas Indonesia Library
Scott, Austin Wakeman, 1884-1981, author
Boston and Toronto: Little, Brown and Company, 1966
346.730 SCO s
Buku Teks Universitas Indonesia Library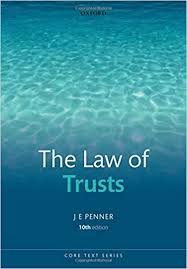 Penner, J. E. (James E.), author
Oxford : Oxford University Press, 2016
346 PEN l
Buku Teks Universitas Indonesia Library
Scott, Austin Wakeman, 1884-1981, author
Boston: Little Brown and Company, 1963
332.14 SCO l
Buku Teks Universitas Indonesia Library