Ditemukan 26214 dokumen yang sesuai dengan query
Potter, E. B.
New York: Prentice-Hall, 1960
940.545 POT g
Buku Teks Universitas Indonesia Library
Fredericks, Pierce
New York: E.P. Dutton & Co., Inc., 1960
940.373 FRE g
Buku Teks Universitas Indonesia Library
[From a broad and varied background, the editors have compiled a rare group ofcontributors uniquely qualified to address questions about the current state ofarchaeology and its relevance in society. There is no single answer to thequestion of how the field of archaeology should develop, and what it can do forsociety....
New York: [Springer, Springer], 2012
e20399568
eBooks Universitas Indonesia Library
Gillis, Matthew Bryan, author
Heresy and Dissent in the Carolingian Empire: The Case of Gottschalk of Orbais recounts the history of an exceptional ninth-century religious outlaw. Frankish Christianity required obedience to ecclesiastical superiors, voluntary participation in reform, and the belief that salvation was possible for all baptized believers. Yet Gottschalk, a mere priest, developed...
Oxford: Oxford University Press, 2017
e20469661
eBooks Universitas Indonesia Library
Kieven, Lydia, author
Jakarta: KPG (Kepustakaan Populer Gramedia), 2014
294.550 KIE ft
Buku Teks Universitas Indonesia Library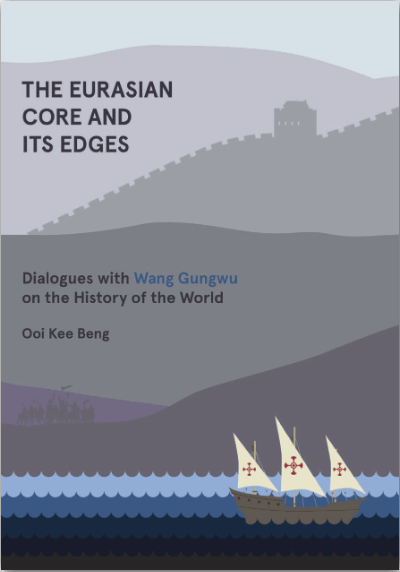 Beng, OOi Kee, author
With China transformation into a republic after two millennia as an empire as the starting point, Ooi Kee Beng prompts renowned historian Wang Gungwu through a series of interviews to discuss China, Europe, Southeast Asia and India. What emerges is an exciting and original World History that is neither Eurocentric...
Singapore: Institute of South East Asia Studies, 2015
e20442338
eBooks Universitas Indonesia Library
Roy, Kaushik, author
The Second World War was a defining event in modern world history. Indias manpower and financial resources enabled the British Empire in particular and the Allies in general to win against the Axis powers. The Indian troops fought from Hong Kong in the east up to Italy in the west....
Oxford: Oxford University Press, 2016
e20470084
eBooks Universitas Indonesia Library
Goudsblom, Johan, author
New York: Random House, 1967
309.149 2 GOU d (1)
Buku Teks Universitas Indonesia Library
Oxford: Oxford University Press , 1988
820.8 OXF
Buku Teks Universitas Indonesia Library
New York: Random House , 1965
320.15 PAT
Buku Teks Universitas Indonesia Library