Ditemukan 5050 dokumen yang sesuai dengan query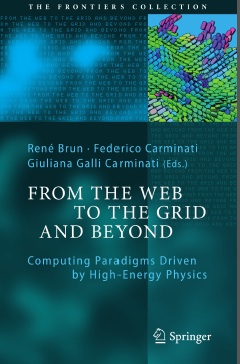 Brun, Rene, editor
This book is the first comprehensive account to trace the history of this pioneering spirit in the field of computing technologies. It covers everything up to and including the present-day handling of the huge demands imposed upon grid and distributed computing by full-scale LHC operations—operations which have for years involved...
Berlin : [, Spinger-Verlag], 2012
e20425100
eBooks Universitas Indonesia Library
The production of heavy quarks in high-energy experiments offers a rich field to study, both experimentally and theoretically. Due to the additional quark mass, the description of these processes in the framework of perturbative QCD is much more demanding than it is for those involving only massless partons. In the...
Berlin: Spinger-Verlag, 2012
e20425397
eBooks Universitas Indonesia Library
Mottram, Matthew Joseph, author
The winner of UCL's annual HEP thesis prize, this work describes an analysis of the data from the second flight of the Antarctica Impulsive Transient Antenna (ANITA). ANITA is a balloon-borne experiment that searches for radio signals originating from ultra-high energy neutrinos and cosmic rays interacting with the Antarctic ice...
Berlin: Spinger-Verlag, 2012
e20425402
eBooks Universitas Indonesia Library
Nizar Septian, author
ABSTRAK
Produksi D meson sebagai fungsi multiplisitas partikel bermuatan telah diukur menggunakan ALICE detektor di LHC. Pengukuran ini dilakukan menggunakan data tumbukan proton-proton pada energi pusat massa 13 TeV yang direkam oleh ALICE detektor pada periode pengambilan data tahun 2016. D meson direkonstruksi melalui produk peluruhan hadroniknya pada empat interval pT...
2018
T50977
UI - Tesis (Membership) Universitas Indonesia Library
This well-known introductory textbook gives a uniform presentation of nuclear and particle physics from an experimental point of view. The first part, Analysis, is devoted to disentangling the substructure of matter. This part shows that experiments designed to uncover the substructures of nuclei and nucleons have a similar conceptual basis, and...
Berlin: Springer-Verlag, 2015
e20510025
eBooks Universitas Indonesia Library
Nabilah Hana Luthfiyah, author
Fotoproduksi kaon yang melibatkan resonans spin tinggi, yaitu resonans nukleon dengan spin-11/2 dan 13/2 untuk kanal KΛ dan resonans delta dengan spin-11/2 hingga 15/2 untuk kanal KΣ, diselidiki dengan menggunakan model isobar yang kovarian. Model yang dikembangkan untuk reaksi KΛ dapat menjelaskan kedua kanal isospin pada reaksi tersebut, yakni K+Λ...
Depok: Fakultas Matematika dan Ilmu Pengetahuan Alam Universitas Indonesia, 2020
S-pdf
UI - Skripsi (Membership) Universitas Indonesia Library
Kardar, Mehran, author
Cambridge, UK: Cambridge University Press, 2017
530.13 KAR s
Buku Teks Universitas Indonesia Library
Singapore: World Scientific, 1994
539.72 PER
Buku Teks Universitas Indonesia Library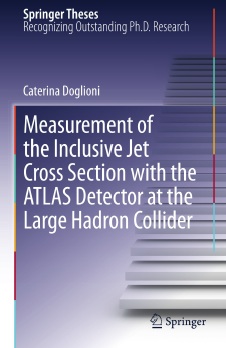 Doglioni, Caterina, author
Tests of the current understanding of physics at the highest energies achievable in man-made experiments are performed at CERN's Large Hadron Collider. In the theory of the strong force within the Standard Model of particle physics - Quantum ChromoDynamics or QCD - confined quarks and gluons from the proton-proton scattering...
Berlin: [Springer-Verlag, ], 2012
e20425376
eBooks Universitas Indonesia Library
Scheck, Florian
This book begins with relativistic quantum mechanics and some quantum field theory which lay the foundation for the rest of the text. The phenomenology and the physics of the fundamental interactions are emphasized through a detailed discussion of the empirical fundamentals of unified theories of strong, electromagnetic, and weak interactions....
Berlin : [Spinger-Verlag, ], 2012
e20425154
eBooks Universitas Indonesia Library