Ditemukan 86098 dokumen yang sesuai dengan query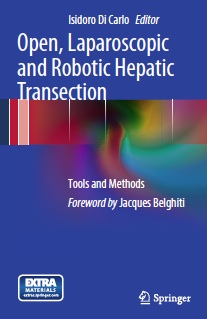 Bleeding from the liver surface during hepatic transection is one of the main factors affecting mortality and morbidity of liver resection. For this reason, numerous devices have been developed that employ a variety of techniques to minimize parenchymal damage and so improve the safety of resection. This book describes all...
Milan: Spinger-Verlag, 2012
e20426328
eBooks Universitas Indonesia Library
Philadelphia: Wolters Kluwer, 2015
617.556 2 HAN
Buku Teks Universitas Indonesia Library
This comprehensive handbook delivers "bottom line," evidence-based guidance in the practice of thoracic anesthesia. Chapters are short and practical and include actionable technical pearls not available elsewhere. The editor and contributors are academic faculty who work at one of the busiest thoracic surgical programs in North America, and their aim...
New York: Spinger Science, 2012
e20426392
eBooks Universitas Indonesia Library
Liechty, Richard D.
St. Louis: Mosby, 1985
617 LIE s
Buku Teks Universitas Indonesia Library
Richardson, Linda, author
New York: McGraw-Hill, 2003
658.85 RIC s
Buku Teks Universitas Indonesia Library
Chichester: John Wiley and Sons, 1980
R 510 HAN
Buku Referensi Universitas Indonesia Library
New York: Van Nostrand Reinhold Co., 1974
R 510.202 HAN
Buku Referensi Universitas Indonesia Library
New York: McGraw-Hill, 1978
R 535 HAN
Buku Referensi Universitas Indonesia Library
New York: McGraw-Hill, 1973
R 540 LAN
Buku Referensi Universitas Indonesia Library
New York : McGraw-Hill, 1966
R 729.2 TIM
Buku Referensi Universitas Indonesia Library