Ditemukan 8869 dokumen yang sesuai dengan query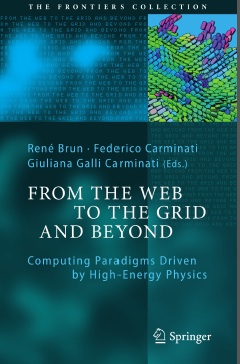 Brun, Rene, editor
This book is the first comprehensive account to trace the history of this pioneering spirit in the field of computing technologies. It covers everything up to and including the present-day handling of the huge demands imposed upon grid and distributed computing by full-scale LHC operations—operations which have for years involved...
Berlin : [, Spinger-Verlag], 2012
e20425100
eBooks Universitas Indonesia Library
Perkins, Donald H.
Singapore: Addison-Wesley , 1987
539.721 PER i
Buku Teks Universitas Indonesia Library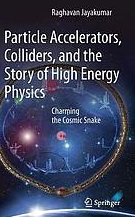 Jayakumar, Raghavan, author
This book concentrates on areas of controversy in coloproctology that have direct relevance to current management decisions and therapy...
Berlin: [, Spinger-Verlag], 2012
e20410853
eBooks Universitas Indonesia Library
Hora, Heinrich, author
New York: John Wiley and Sons, 1981
530.44 HOR p
Buku Teks Universitas Indonesia Library
Charles Christian, author
Saat ini, Internet telah banyak digunakan untuk bertukar informasi. Sayangnya, terdapat kendala bahasa yang membuat tidak semua informasi di Internet dapat dimengerti. Telah banyak language service yang dikembangkan tetapi masih banyak kendala yang ditemui, baik dari sisi biaya hingga sisi hak cipta. Oleh karena itu, proyek Language Grid didirikan dengan...
Depok: Fakultas Ilmu Komputer Universitas Indonesia, 2009
S-Pdf
UI - Skripsi (Open) Universitas Indonesia Library
Marcel Wijaya, author
Dekade terakhir merupakan masa paling subur dalam pertumbuhan teknologi informasi. Grid merupakan sebuah pengembangan teknologi komputer yang menyediakan sumber daya (resource) komputer yang semakin tangguh dan layanan (service) yang semakin beragam, membawa kita kepada era komputasi terdistribusi tanpa lagi ada batasan sistem bahkan batasan geografi. Di sisi lain, Virtual Reality...
Depok: Fakultas Teknik Universitas Indonesia, 2006
S40706
UI - Skripsi (Membership) Universitas Indonesia Library The Multi Donor Fund for Aceh and Nias (MDF) and the Java Reconstruction Fund (JRF) have played significant roles in the remarkable recovery of Aceh, Nias and Java, following some of the worst disasters in Indonesia in recent years. The MDF and the JRF, which is patterned after it, are...
Jakarta: Multi Donor Fund, 2012
363.348 ADA I
Buku Teks Universitas Indonesia Library
Andrew C. Lyons, editor
Customer-driven supply chains : strategies for lean and agile supply chain design reviews the concept of lean thinking and its relationship to other key initiatives associated with supply chain management. Detailed industrial case studies based on the authors' experience illustrate the principles behind lean supply chains. Moreover, a series of...
London: [, Spinger-Verlag], 2012
e20418194
eBooks Universitas Indonesia Library
Interaction flow modeling Language describes how to apply model-driven techniques to the problem of designing the front end of software applications, i.e., the user interaction. The book introduces the reader to the novel OMG standard Interaction flow modeling Language (IFML). Authors Marco Brambilla and Piero Fraternali are authors of the...
Waltham, MA: Morgan Kaufmann, 2015
e20427008
eBooks Universitas Indonesia Library
Chowdhury, G.G., author
London: Facet Publishing, 2007
025.04 CHO o
Buku Teks Universitas Indonesia Library