Ditemukan 4534 dokumen yang sesuai dengan query
Sin, Hyong-sik, author
Seoul, Korea: Ewha Womans University Press, 2005
KOR 951.9 SHI b
Buku Teks Universitas Indonesia Library
Sin, Hyong-sik
Seoul, Korea : Ewha Womans University Press, 2012
951.6 SHI b
Buku Teks Universitas Indonesia Library
Beck, Roger, author
Malden: Blackwell Publishing, 2007
133.509 3 BEC b
Buku Teks Universitas Indonesia Library
Lu, Hsun, 1881-1936, author
Peking: Languages Press, 1959
951 LUH b
Buku Teks Universitas Indonesia Library
Hennessy, Maurice N., author
New York: Frederick A. Praeger, 1961
967.5 HEN c
Buku Teks Universitas Indonesia Library
Lu, Hsun, 1881-1936, author
Peking: Foreign Languages Press, 1976
951 LUH b
Buku Teks Universitas Indonesia Library
Lu, Hsun, 1881-1936, author
Peking: Languages Press, 1964
951 LUH b
Buku Teks Universitas Indonesia Library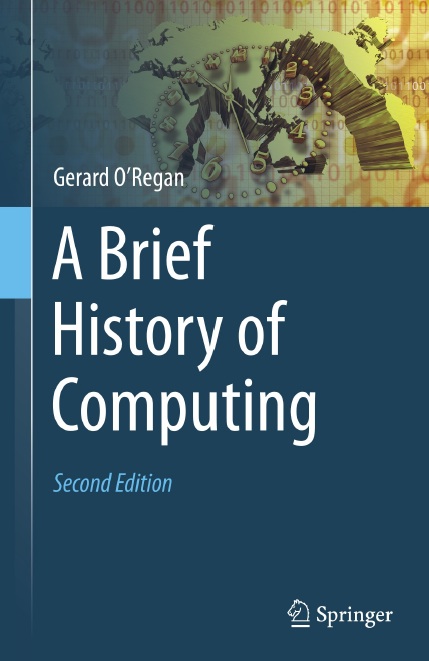 O'Regan, Gerard, author
Topics and features, offering many pedagogical features such as chapter-opening key topics, chapter introductions and summaries, exercises, and a glossary. Presents detailed information on major figures in computing, such as Boole, Babbage, Shannon, Turing, Zuse and Von Neumann. Reviews the history of software engineering and of programming languages, including syntax...
London: Springer, 2012
e20406296
eBooks Universitas Indonesia Library
Harari, Yuval Noah, author
From a renowned historian comes a groundbreaking narrative of humanity's creation and evolution--a #1 international bestseller--that explores the ways in which biology and history have defined us and enhanced our understanding of what it means to be "human." One hundred thousand years ago, at least six different species of humans...
New York: Harper, 2015
909 HAR s
Buku Teks Universitas Indonesia Library
Clements, Jonathan, author
Summary: From a leading expert in Japanese history, this is one of the first full histories of the art and culture of the Samurai warrior. The Samurai emerged as a warrior caste in Medieval Japan and would have a powerful influence on the history and culture of the country from the...
London: Robinson, 2013
952.031 CLE b
Buku Teks Universitas Indonesia Library