Ditemukan 5660 dokumen yang sesuai dengan query
Riemsdijk, Henk van
London: MIT Press, 1987
415 RIE i
Buku Teks Universitas Indonesia Library
Sportiche, Dominique, author
Chichester, England: Wiley Blackwell, 2014
415 SPO i
Buku Teks Universitas Indonesia Library
Starosta, Stanley
London: Pinter Publishers, 1988
415 STA c
Buku Teks Universitas Indonesia Library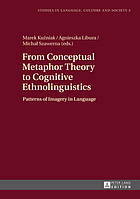 Kuzniak, Marek
The origins of this volume lie in the international conference Cognitive Linguistics in the Year 2012, convened by the Polish Cognitive Linguistics Association. The proceedings of the conference revolved around three major thematic areas: metaphorical and metonymic underpinnings of meaning in language and beyond, prototypical and gradual phenomena pertaining to...
Poland: University of Wroclow , 2014
410 KUZ f
Buku Teks Universitas Indonesia Library
Dik, S. C. (Simon Cornelis)
Amsterdam : North-Holland, 1968
401 DIK c (1);401 DIK c (2)
Buku Teks Universitas Indonesia Library
Evolution has not typically been recognised by linguists as a constraining factor when developing linguistic theories. This book demonstrates that our theories of language must reflect the fact that language has evolved. It critiques a currently dominant framework in the field of linguistics, the Minimalist Program, by showing how it...
Cambridge, UK: Cambridge University Press, 2009
e20394907
eBooks Universitas Indonesia Library
The "subject" of a sentence is a concept that presents great challenges to linguists. Most languages have something which looks like a subject, but subjects differ across languages in their nature and properties, making them an interesting phenomenon for those seeking linguistic universals. This pioneering volume takes a new approach...
Cambridge, UK: Cambridge University Press, 2006
e20393656
eBooks Universitas Indonesia Library
Robins, R.H. (Robert Henry), author
London: G. Bell & Sons, 1951
415.09 ROB a
Buku Teks Universitas Indonesia Library
Fakultas Ilmu Komputer Universitas Indonesia, 1995
S26902
UI - Skripsi (Membership) Universitas Indonesia Library
Oxford : Blackwell, 1995
415 GOV
Buku Teks Universitas Indonesia Library