Ditemukan 5535 dokumen yang sesuai dengan query
Converse, Paul Dulaney, 1889-, author
Englewood Cliffs, N. J.: Prentice-Hall, 1958
658.8 CON e (1)
Buku Teks Universitas Indonesia Library
Branch, Alan E., author
London: Chapman and Hall, 1985
387 BRA e
Buku Teks Universitas Indonesia Library
Piesse, E.L., author
Sydney: The Law Book Company Limited, 1976
347 PIE e
Buku Teks Universitas Indonesia Library
Swarup, D., author
New Delhi: Rakesh K. Rastogi for Rastogi, 1981
669.1 SWA e
Buku Teks Universitas Indonesia Library
745.407 1 Han e
Buku Teks Universitas Indonesia Library
571 C375
Buku Teks Universitas Indonesia Library
Krier, Rob, author
London: St. Martin`s Press, 1983
729.3 KRI e (1)
Buku Teks Universitas Indonesia Library
Hout, Theo Van Den, author
Hittite is the earliest attested Indo-European language and was the language of a state which flourished in Asia Minor in the second millennium BC. This exciting and accessible new introductory course, which can be used in both trimester and semester systems, offers in ten lessons a comprehensive introduction to the...
New York: Cambridge University Press , 2011
491.99 HOU e (1)
Buku Teks Universitas Indonesia Library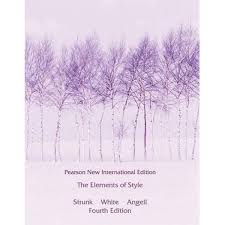 Strunk, William, author
London: Pearson Education, 2014
808.042 STR e
Buku Teks Universitas Indonesia Library
Koolhaas, Rem, author
Elements of architecture focuses on the fragments of the rich and complex architectural collage. Window, facade, balcony, corridor, fireplace, stair, escalator, elevator: The book seeks to excavate the micro-narratives of building detail. The result is no single history, but rather the web of origins, contaminations, similarities, and differences in architectural...
Köln: Taschen, 2018
724.6 KOO e
Buku Teks Universitas Indonesia Library