Ditemukan 8077 dokumen yang sesuai dengan query
Fauzi Syamsuar, author
ABSTRAK Penelitian ini mendeskripsikan penyelarasan dalam realisasi fonologis (RF) satuan leksikal Indonesia yang disalin dari bahasa Inggris. Satuan leksikal salinan (SLS) itu digunakan dalam bahasa Indonesia ragam tulis berlaras ilmiah, yakni disertasi yang dipertahankan oleh mahasiswa program doktor sebuah perguruan tinggi terkemuka di Jakarta. RF SLS itu adalah tuturan para akademisi...
2015
D2142
UI - Disertasi (Membership) Universitas Indonesia Library
Riemsdijk, Henk van
London: MIT Press, 1987
415 RIE i
Buku Teks Universitas Indonesia Library
Cambridge : Cambridge University Press, 2016
415.9 CAM
Buku Teks Universitas Indonesia Library
Sportiche, Dominique, author
Chichester, England: Wiley Blackwell, 2014
415 SPO i
Buku Teks Universitas Indonesia Library
Starosta, Stanley
London: Pinter Publishers, 1988
415 STA c
Buku Teks Universitas Indonesia Library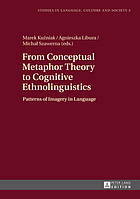 Kuzniak, Marek
The origins of this volume lie in the international conference Cognitive Linguistics in the Year 2012, convened by the Polish Cognitive Linguistics Association. The proceedings of the conference revolved around three major thematic areas: metaphorical and metonymic underpinnings of meaning in language and beyond, prototypical and gradual phenomena pertaining to...
Poland: University of Wroclow , 2014
410 KUZ f
Buku Teks Universitas Indonesia Library
Dik, S. C. (Simon Cornelis)
Amsterdam : North-Holland, 1968
401 DIK c (1);401 DIK c (2)
Buku Teks Universitas Indonesia Library
Keenan, Edward L.
This book focusing on the formation, distribution and semantic interpretation of quantificational expressions, the book explores 17 languages including German, Italian, Russian, Mandarin Chinese, Malagasy, Hebrew, Pima, Basque, and more. The language data sets enable detailed crosslinguistic comparison of numerous features. These include semantic classes of quantifiers (generalized existential, generalized...
Dordrecht, Netherlands: Springer Science, 2012
e20400116
eBooks Universitas Indonesia Library
Evolution has not typically been recognised by linguists as a constraining factor when developing linguistic theories. This book demonstrates that our theories of language must reflect the fact that language has evolved. It critiques a currently dominant framework in the field of linguistics, the Minimalist Program, by showing how it...
Cambridge, UK: Cambridge University Press, 2009
e20394907
eBooks Universitas Indonesia Library
Berlin: Walter de Gruyter, 1993
R 415 SYN I
Buku Referensi Universitas Indonesia Library