Ditemukan 12106 dokumen yang sesuai dengan query
Chatton, Milton, author
Palo Alto, California: University Medical Publishers, 1949
R 614 CHA h
Buku Referensi Universitas Indonesia Library
Wetts, H. David, edited
Greenbral: Jones Medical, 1977
R 610 HAN
Buku Referensi Universitas Indonesia Library
New Jersey: Prentice-Hall, 1965
301 HAN
Buku Teks Universitas Indonesia Library Bredow, Miriam, author
New York : Gregg Publishing, 1959
R 651.024 BRE h
Buku Referensi Universitas Indonesia Library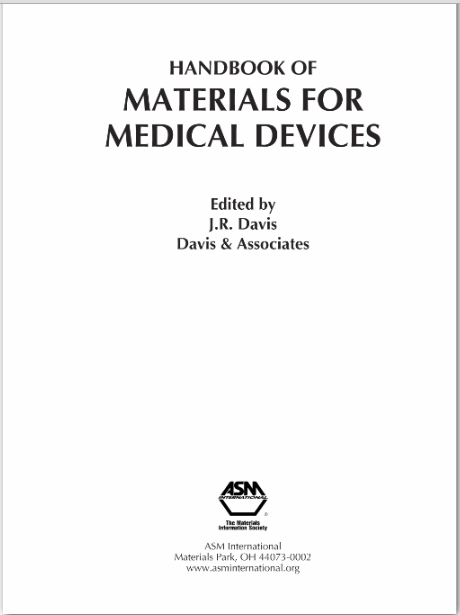 Features a number of reviews documenting the properties and failure mechanisms of metallic implant materials. Covers body/oral environment and its impact on implant material performance, the basic concepts of biocompatibility, tissue attachment mechanisms, biophysical and biomechanical requirements of implant materials, and more...
Materials Park, Ohio: ASM International, 2003
e20442685
eBooks Universitas Indonesia Library California: Jones & Bartlett Learning, Jones Medical Publications
610 HAN
Buku Teks Universitas Indonesia Library
Molina, D. K., author
Forensic professionals, often working through heavy caseloads, require quick and easy access to reliable sources of information to help interpret toxicology results. While several in-depth resources are available, they are often large, cumbersome, and contain more information than is needed. The Handbook of Forensic Toxicology for Medical Examiners is a...
London : Taylor and Francis, 2010
614.13 MOL h
Buku Teks Universitas Indonesia Library
Rush, Robert Alan
Illinois : IEEE Computer Society , 1975
001.64 RUS m
Buku Teks Universitas Indonesia Library
Boca Raton, FL: CRC Press, 2008
R 363.34 DIS
Buku Referensi Universitas Indonesia Library
Doty, Steve, author
Boca Raton: CRC Press, Taylor & Francis Group, 2009
R 658.26 DOT e
Buku Referensi Universitas Indonesia Library