Ditemukan 9557 dokumen yang sesuai dengan query
Hong Kong: Dictionary Publication, 1981
R SIN 495.13 DIC
Buku Referensi Universitas Indonesia Library
Crawley, Angela, author
Oxford: Oxford University Press, 1994
R 423.951 Cra o
Buku Referensi Universitas Indonesia Library
This book discusses the regulatory framework of contingent protection in the World Trade Organization (WTO) - antidumping, countervailing duties, and safeguards as well as an economic analysis of these instruments. The book's various chapters illuminate the basic functioning of all three protections...
New York, NY: Cambridge University Press, 2010
382.7 LAW
Buku Teks Universitas Indonesia Library
Twenty-first-century trade agreements increasingly are a source of international law on investment and competition. With chapters contributed by leading practitioners and academics, this volume draws upon investor-state arbitration and competition/​antitrust disputes to focus on the application of economics to international trade law and specifically WTO law. Written in an accessible...
Cambridge: Cambridge University Press, 2017
343.087 USE
Buku Teks Universitas Indonesia Library New York: Oxford University Press, 1993
R 332.03 DIC
Buku Referensi Universitas Indonesia Library
London: Macmillan, 1974
382.1 INT i
Buku Teks Universitas Indonesia Library
Rutherford, Donald, author
London: Routledge, 1992
R 330.03 RUT d
Buku Referensi Universitas Indonesia Library
Shanghai Shanghai Shiwen Chubanshe 2001
R 423.51 L 314
Buku Referensi Universitas Indonesia Library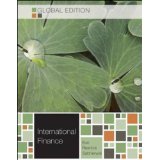 Eun, Cheol S., author
New York: McGraw-Hill, 2012
332.456 EUN i (1)
Buku Teks Universitas Indonesia Library
Goldstein, Morris, 1944-, author
Singapore : World Scientific Publishing, 2017
332.042 GOL t
Buku Teks Universitas Indonesia Library