Ditemukan 2224 dokumen yang sesuai dengan query
Analyzing syntax: a lexical-functional approach is a comprehensive and accessible textbook on syntactic analysis, designed for students of linguistics at advanced undergraduate or graduate level.Working within the 'Lexical Functional Grammar'(LFG) approach, it provides students with a framework for analyzing and describing grammatical structure, using extensive examples from both European and...
Cambridge, UK: Cambridge University Press, 2004
e20372255
eBooks Universitas Indonesia Library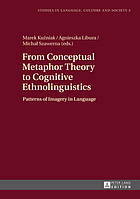 Kuzniak, Marek
The origins of this volume lie in the international conference Cognitive Linguistics in the Year 2012, convened by the Polish Cognitive Linguistics Association. The proceedings of the conference revolved around three major thematic areas: metaphorical and metonymic underpinnings of meaning in language and beyond, prototypical and gradual phenomena pertaining to...
Poland: University of Wroclow , 2014
410 KUZ f
Buku Teks Universitas Indonesia Library
Narendra Ikhwan Arif Rianto, author
ABSTRAK
Skripsi ini membahas analisis ketidaksesuaian makna interjeksi dalam komik Q-R-T: der neue Nachbar dengan makna dalam tiga kamus bahasa Jerman, yaitu Wahrig, Langenscheidt, dan Duden. Terdapat 12 dari 74 macam interjeksi yang maknanya tidak sesuai dengan makna dalam kamus. Penelitian ini menggunakan penelitian kepustakaan dan berfokus pada makna semantik, konteks pragmatik, Rechtschreibregeln dan unsur suprasegmental....
2016
S65215
UI - Skripsi (Membership) Universitas Indonesia Library
Hoboken: Wiley-Blackwell, 2016
415 LEX
Buku Teks Universitas Indonesia Library
Comrie, Bernard, 1947-
Cambridge, UK: Cambridge University Press, 1985
415 COM t
Buku Teks Universitas Indonesia Library
Stump, Gregory, author
In this radically new approach to morphological typology, the authors set out new and explicit methods for the typological classification of languages. Drawing on evidence from a diverse range of languages including Chinantec, Dakota, French, Fur, Icelandic, Ngiti and Sanskrit, the authors propose innovative ways of measuring inflectional complexity. Designed...
Cambridge, UK: Cambridge University Press, 2013
415.9 STU m
Buku Teks Universitas Indonesia Library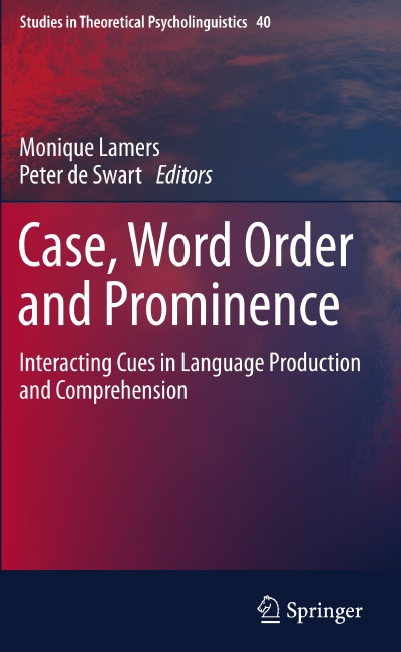 This book provides an overview of recent psycholinguistic and theoretical investigations on the interplay between structural syntactic relations and role semantics. The focus herein lies on the interaction of case marking and word order with semantic prominence features, such as animacy and definiteness. The interaction of these different sorts of...
Dordrecht, Netherlands: Spinger Science, 2012
e20399644
eBooks Universitas Indonesia Library
Verhagen, Arie, author
New York: Oxford University Press, 2007
415 VER c
Buku Teks Universitas Indonesia Library
This volume brings together the latest research on the semantics of nouns in both familiar and less well-documented languages, including English, Mandarin Chinese, Russian, the Papuan language Koromu, the Dravidian language Solega, and Pitjantjatjara/​Yankunytjatjara from Australia. Chapters offer systematic and detailed analyses of scores of individual nouns across a range...
Oxford : Oxford University Press, 2017
415.54 SEM
Buku Teks Universitas Indonesia Library
Clark, John, author
Oxford: Blackwell, 1995
414.8 CLA i
Buku Teks Universitas Indonesia Library