Ditemukan 5049 dokumen yang sesuai dengan query
Ladefoged, Peter, author
Oxford: Blackwall, 2001
414 LAD v (1)
Buku Teks Universitas Indonesia Library
Ladefoged, Peter, author
Malden/Oxford: Blackwell Publishing, 2003
414.8 LAD p
Buku Teks Universitas Indonesia Library
Ladefoged, Peter, author
Masshacushetts: Blackwell publisher, 2001
414 LAD v
Buku Teks Universitas Indonesia Library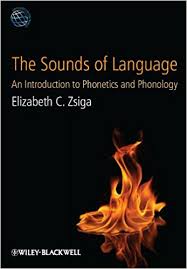 Zsiga, Elizabeth C., author
The sounds of language' is an introductory guide to the linguistic study of speech sounds, which provides uniquely balanced coverage of both phonology and phonetics. Features exercises and problem sets, as well as supporting online resources at www.wiley.com/​go/​zsiga , including additional discussion questions and exercises, as well as links to...
Chichester: West Sussex Wiley-Blackwell, 2013
414 ZSI s
Buku Teks Universitas Indonesia Library
Just about everyone seems to have views about language. Language attitudes and language ideologies permeate our daily lives. Our competence, intelligence, friendliness, trustworthiness, social status, group memberships and so on are often judged from the way we communicate. Even the speed at which we speak can evoke reactions. And we...
Cambridge, UK: Cambridge University Press, 2010
e20372260
eBooks Universitas Indonesia Library
Pereltsvaig, Asya, 1972-, author
What do all human languages have in common and in what ways are they different? How can language be used to trace different peoples and their past? Are certain languages similar because of common descent or language contact? Assuming no prior knowledge of linguistics, this textbook introduces readers to the...
Cambridge, UK: Cambridge University Press, 2012
417.7 PER l
Buku Teks Universitas Indonesia Library Woo, Joseph Yam Ting, author
Hong Kong: Qesosa Education Publication, 2004
495.1 WOO l
Buku Teks Universitas Indonesia Library
Meehan, Diane, author
England: Stanley Thornes , 1990
005.13 MEE i
Buku Teks Universitas Indonesia Library
Meyer, Bertrand, 1950-, author
New York: Prentice-Hall, 1990
005.13 MEY i
Buku Teks Universitas Indonesia Library
Martin, John C., author
New York : McGraw-HIll, 1991
511.3 MAR i (1)
Buku Teks Universitas Indonesia Library