Ditemukan 199 dokumen yang sesuai dengan query
London: Facet Publishing , 2006
070.579 7 DIG
Buku Teks Universitas Indonesia Library
Zonneveld, Wilhelmus
Lisse: The peter de ridder Press, 1978
BLD 439.311 ZON f
Buku Teks Universitas Indonesia Library
Leeden, Alex van der, author
Jakarta : LIPI, 1993
499.211 LEE m
Buku Teks Universitas Indonesia Library
Roach, Peter (Peter John), author
Cambridge, UK: Cambridge University Press, 1986
421.5 ROA e
Buku Teks Universitas Indonesia Library

This second edition presents a completely revised overview of research on intonational phonology since the 1970s, including new material on research developments since the mid 1990s. It contains a new section discussing the research on the alignment of pitch features that has developed since the first edition was published, a...
New York: Cambridge University Press, 2008
e20372426
eBooks Universitas Indonesia Library
A research perspective that takes language use into account opens up new views of old issues and provides an understanding of issues that linguists have rarely addressed. Referencing new developments in cognitive and functional linguistics, phonetics, and connectionist modeling, this book investigates various ways in which a speaker/hearer's experience with...
Cambridge, UK: Cambridge University Press, 2001
e20385358
eBooks Universitas Indonesia Library
Clear and concise, this textbook is an introduction to phonology for students which assumes no prior knowledge of this area of linguistics and provides an overall view of the field which can be covered within one year. The book does not confine itself to any specific theoretical approach and can...
Cambridge, UK: Cambridge University Press, 2002
e20385360
eBooks Universitas Indonesia Library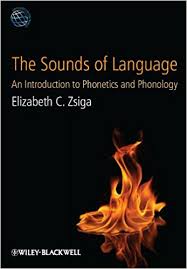 Zsiga, Elizabeth C., author
The sounds of language' is an introductory guide to the linguistic study of speech sounds, which provides uniquely balanced coverage of both phonology and phonetics. Features exercises and problem sets, as well as supporting online resources at www.wiley.com/​go/​zsiga , including additional discussion questions and exercises, as well as links to...
Chichester: West Sussex Wiley-Blackwell, 2013
414 ZSI s
Buku Teks Universitas Indonesia Library
Leeden, Alex van der, author
Jakarta: LIPI, 1993
499.221 LEE m (1)
Buku Teks Universitas Indonesia Library
Cohen, Nahoum, author
New York: McGraw-Hill, 2001
711.4 COH u
Buku Teks Universitas Indonesia Library