Ditemukan 100131 dokumen yang sesuai dengan query
Knitter, Paul F, author
Jakarta: Gunung Mulia, 2003
291.1 KNI ot
Buku Teks Universitas Indonesia Library
Azumah, John Alembillah, author
Oxford: Oneworld , 2001
297.197 AZU l
Buku Teks Universitas Indonesia Library
Muhammad Jusuf Kalla, author
Jakarta: Grafindo, 2013
291.17 JUS h
Koleksi Publik Universitas Indonesia Library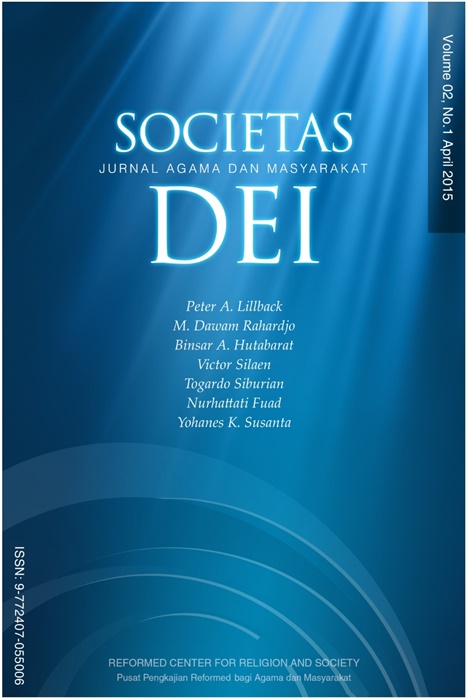 Tulisan ini memperlihatkan bahwa kekerasan bernuansa agama merupakan kenyataan yang mewarnai sejarah umat manusia. Kekerasan antaragama menjadi fenomena biasa yang kerap dijumpai dalam masyarakat Indonesia. Oleh karena itu, tulisan ini akan meneliti faktor penyebab kekerasan antaragama di Indonesia, khususnya relasi antara umat Islam dan Kristen. Tulisan ini juga akan memeperlihatkan...
SODE 2:1 (2015)
Artikel Jurnal Universitas Indonesia Library
Mir-Kasimo, Orkhan, author
In Christian Apocalyptic Texts in Islamic Messianic Discourse Orkhan Mir Kasimov offers an account of the interpretation of these Christian texts by Fadl Allah Astarabadi (d. 796/1394), the founder of a mystical and messianic movement which was influential in medieval Iran and Anatolia. This interpretation can be situated within the...
Leiden: Brill, 2017
e20497904
eBooks Universitas Indonesia Library
Yewangoe, A. A. (Andreas Anangguru), author
Interreligious harmony in Indonesia from Christian viewpoint; collected articles...
Jakarta: BPK Gunung Mulia, 2001
291 YEW a
Koleksi Publik Universitas Indonesia Library
Husseini, Sara Leila, author
Early Christian-Muslim Debate on the Unity of God examines the writings of three of the earliest known Christian theologians to write comprehensive theological works in Arabic. Theodore Abu Qurra, Abu Raita and Ammar al-Basri provide valuable insight into early Christian-Muslim debate shortly after the rise of the Islamic empire. Through...
Leiden: Brill, 2014
e20497910
eBooks Universitas Indonesia Library
The Character of Christian-Muslim Encounter is a Festschrift in honour of David Thomas, Professor of Christianity and Islam, and Nadir Dinshaw Professor of Inter Religious Relations, at the University of Birmingham, UK. The Editors have put together a collection of over 30 contributions from colleagues of Professor Thomas that commences...
Leiden: Brill, 2015
e20498014
eBooks Universitas Indonesia Library
Pratt, Douglas, author
Why did the Christian Church, in the twentieth century, engage in dialogue with Islam? What has been the ecumenical experience? What is happening now? Such questions underlie Douglas Pratts Christian Engagement with Islam: Ecumenical Journeys since 1910. Pratt charts recent Christian (WCC and Vatican) engagement with Islam up to the...
Leiden: Brill, 2017
e20497907
eBooks Universitas Indonesia Library
Washington D.C.: The Council for Research in Values and Philosophy, 2001
261.27 ISL
Buku Teks Universitas Indonesia Library