Ditemukan 8149 dokumen yang sesuai dengan query
Blakemore, Sarah-Jayne, author
Australia : Blackwell Publishing, 2006
153.15 BLA l (1)
Buku Teks Universitas Indonesia Library
McAvinia, Claire, author
Kidlington: Chandos Publishing, an imprint of Elsevie, 2016
378.173 44 MCA o
Buku Teks Universitas Indonesia Library
Faure, Edgar, author
Paris: Unesco, 1973
370 Fau l
Buku Teks Universitas Indonesia Library
Faure, Edgar, author
Paris: Unesco, 1973
370 Fau l
Buku Teks Universitas Indonesia Library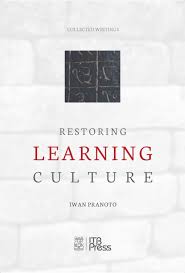 Iwan Pranoto, author
Bandung: ITB Press, 2018
370.15 IWA r
Buku Teks Universitas Indonesia Library
Scott, Ronaldo Mota David, author
Our principal concern in this book is to understand three important ideas: learning, technology and innovation, and to examine these ideas and the relationships between them in situ; that is, we examine a number of cases of learning technologies in action in two countries, England and Brazil. The purpose of...
Oxford, UK: Elsevier, 2014
e20426969
eBooks Universitas Indonesia Library
Paivi Tynjala
This volume explores ways how to manage change in educational processes and contexts, focusing, in particular, on the concepts of transition and transformation. How do we educate a skilled workforce, sensitive professionals and responsive citizens who are able not only to cope with change but also to adopt...
Dordrecht, Netherlands: Spinger Science, 2012
e20401253
eBooks Universitas Indonesia Library
Paris : Unesco, 1978
371.967 BAS II
Buku Teks Universitas Indonesia Library
Solomon, Cyntyia
Cambridge, UK: MIT Press, 1986
371.334 SOL c
Buku Teks Universitas Indonesia Library
Tooley, James, author
London: Continuum Studies Education Policy, 2000
370.15 TOO r
Buku Teks Universitas Indonesia Library