Ditemukan 1236 dokumen yang sesuai dengan query
Goldrein, Lain S., author
London : Sweet & Maxwell, 2011
346.748 GOL c
Buku Teks Universitas Indonesia Library
This edited volume contains a comprehensive discussion. . .by many of the key contributors to the trade policy literature. The discussion is largely forward thinking, building on achievements that have persisted and survived the turbulence and much more primitive system of rules that have existed so far in the global...
New York: Oxford University Press, 2012
382.3 OXF
Buku Teks Universitas Indonesia Library
Tinplate is commonly used as the base material for food and beverage container. This material is produced by electroplating a steel strip with a thin coating of tin. Several processes are then carried out to ensure appropriate performance for the industry. Some characteristics such as resistance to rust, corrosion, and...
IMJ 2:3 (1996)
Artikel Jurnal Universitas Indonesia Library
Saint Paul, Minnesota: West Publishing Co., 1993
R 346.07 SEL
Buku Referensi Universitas Indonesia Library New York: McGraw-Hill, 1994
R 658.2 HAN
Buku Referensi Universitas Indonesia Library
Tulisan ini memaparkan suatu penelitian tentang kaidah-kaidah penggunaan bahasa Inggris pada iklan di Surat Kabar serta metode pengajarnnya di sekolah...
Artikel Jurnal Universitas Indonesia Library
Osman, Mohammed, author
Boston: Artech House, 1996
005.133 OSM s
Buku Teks Universitas Indonesia Library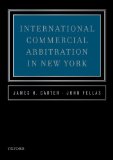 New York: Oxford University Press, 2013
341.522 INT
Buku Teks Universitas Indonesia Library
Burhan Djabir Magenda, author
Ithaca: Cornell modern Indonesia Project, 1991
390.23 BUR e
Buku Teks Universitas Indonesia Library
Moses, Margaret L., author
Cambridge: Cambridge University Press, 2017
341.5 MOS p
Buku Teks Universitas Indonesia Library