Ditemukan 6484 dokumen yang sesuai dengan query
Kee, Joyce LeFever, author
Philadelphia: W.B. Saunders, 2000
615.14 Kee c
Buku Teks Universitas Indonesia Library

Kee, Joyce LeFever, author
St. Louis, Missouri: Elsevier, 2013
615.14 KEE c
Buku Teks Universitas Indonesia Library
Benarroch, Eduardo E., author
Philadelphia: Butterworth Heinemann, Elsevier, 2006
616.8 BEN b
Buku Teks Universitas Indonesia Library
Rowland, Malcolm, author
Baltimore: Williams & Wilkins, 1995
615.7 ROW c
Buku Teks Universitas Indonesia Library
Buku Teks Universitas Indonesia Library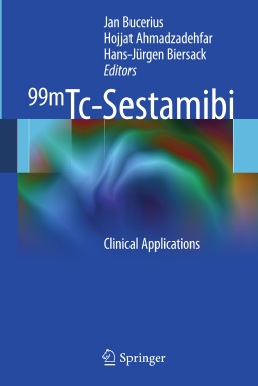 Bucerius, Jan, editor
99mTc-sestamibi is a single-photon emission computed tomography (SPECT) radiotracer that is widely used for the imaging of myocardial perfusion, as well as a variety of malignant and benign diseases. 99mTc-Sestamibi. Clinical applications provides a detailed and informative overview of almost all the oncologic and non-oncologic applications of 99mTc-sestamibi SPECT, including...
Berlin: Springer, 2012
e20420668
eBooks Universitas Indonesia Library
Cademartiri, Filippo, editor
The rapid advances in CCT technology, the advent of new clinical applications, and the acquisition of data on prognostic value are just some of the reasons for the publication of this new edition of Clinical Applications of Cardiac CT, little more than 3 years after the first edition appeared. The...
milan: Springer-Verlag, 2012
e20420784
eBooks Universitas Indonesia Library
Rowland, Malcolm, author
Buku yang berjudul "Clinical pharmacokinetics concepts and applications" ini ditulis oleh Malcolm Rowland, dan Thomas N. Tozer. Buku ini membahas tentang konsep-konsep klinis pharmacokinetik...
Baltimore: Williams & Wilkins, 1995
R 615.7 ROW c III
Buku Referensi Universitas Indonesia Library
Blair, Morris Myers, author
New York: Henry Holt, 1944
310. BLA e
Buku Teks Universitas Indonesia Library
Grobbee, Diederick E., author
Burlington : Jones and Bartlett Publishers , 2015
614.14 GRO c
Buku Teks Universitas Indonesia Library