Ditemukan 22759 dokumen yang sesuai dengan query
Amsterdam: North-Holland , 1978
620.112 DIF
Buku Teks Universitas Indonesia Library
Amsterdam: North-Holland , 1979
620.112 DIF
Buku Teks Universitas Indonesia Library
Zoubir, Arnaud, editor
Raman imaging has long been used to probe the chemical nature of a sample, providing information on molecular orientation, symmetry and structure with sub-micron spatial resolution. Recent technical developments have pushed the limits of micro-Raman microscopy, enabling the acquisition of Raman spectra with unprecedented speed, and opening a pathway to...
Berlin : Springer, 2012
e20424854
eBooks Universitas Indonesia Library
London: Academic Press, 1980
502.82 SCA
Buku Teks Universitas Indonesia Library
The idea of using the enormous potential of magnetic resonance imaging (MRI) not only for diagnostic but also for interventional purposes may seem obvious, but it took major efforts by engineers, physicists, and clinicians to come up with dedicated interventional techniques and scanners, and improvements are still ongoing. Since the...
Berlin : Springer, 2012
e20426488
eBooks Universitas Indonesia Library
Epstein, Charles L., author
At the heart of every medical imaging technology is a sophisticated mathematical model of the measurement process and an algorithm to reconstruct an image from the measured data. This book provides a firm foundation in the mathematical tools used to model the measurements and derive the reconstruction algorithms used in...
Philadelphia: Society for Industrial and Applied Mathematics, 2008
e20450787
eBooks Universitas Indonesia Library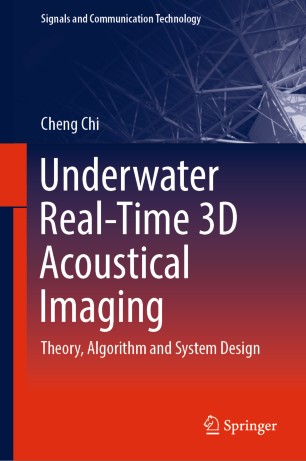 Chi, Cheng, author
This book presents the topic of underwater real-time 3-D acoustical imaging covering the theory, algorithms and system design. It summarizes recent advances in wideband and ultra-wideband underwater real-time 3-D acoustical imaging, which will be very useful for developing next-generation systems. Through simulation techniques, readers are able to quickly learn and...
Singapore: Springer Nature, 2019
e20509500
eBooks Universitas Indonesia Library
Pasmurov, Alexander Ya, author
Increasing information content is an important scientific problem in modern observation systems development. Radar imaging can be used for this purpose. This new book focuses on holography and tomography for quasimonochromatic and broadband signals, and provides a detailed coverage of the basic physical methods, inverse problems and mathematical principles...
London: Institution of Engineering and Technology, 2009
e20452639
eBooks Universitas Indonesia Library
Martinez-Leon, María I., editor
The book, written by expert pediatricians and radiologists, is divided into ten chapters covering neurology, cardiology, neonatology, interventional radiology, the abdomen, the musculoskeletal system, the thorax, the genitourinary system, the fetus, and emergencies. Each chapter comprises ten cases that are presented in a standard way. After discussion of the disorder...
Berlin : Springer, 2012
e20426166
eBooks Universitas Indonesia Library
Kitchin, C.R., author
Boca Raton: CRC Press, Taylor & Francis Group, 2009
522 KIT a
Buku Teks Universitas Indonesia Library