Ditemukan 6413 dokumen yang sesuai dengan query
Schuss, Zeev, author
New York: John Wiley and Sons, 1980
519.2 SCH t
Buku Teks Universitas Indonesia Library
Adomian, G., author
New York: Academic Press, 1983
519.2 ADO s
Buku Teks Universitas Indonesia Library
Arnold, Ludwig
Malabar: Krieger, 1991
519.2 ARN s
Buku Teks Universitas Indonesia Library
Friedman, Avner, author
New York: Academic Press, 1976
519.2 FRI s
Buku Teks Universitas Indonesia Library
Situ, Rong, author
New York: Springer, 2005
519.2 SIT t
Buku Teks Universitas Indonesia Library
Jin, Ma
Berlin: springer, 1999
515.625 JIN f
Buku Teks Universitas Indonesia Library
Khasminskii, Rafail, author
The stochastic stability of differential equations has become a very popular subject of research in mathematics and engineering. In this updated volume readers will find important new results on the moment Lyapunov exponent, stability index and some other fields, and a significantly expanded bibliography. This volume provides a solid foundation for...
Berlin: Spinger-Verlag, 2012
e20420567
eBooks Universitas Indonesia Library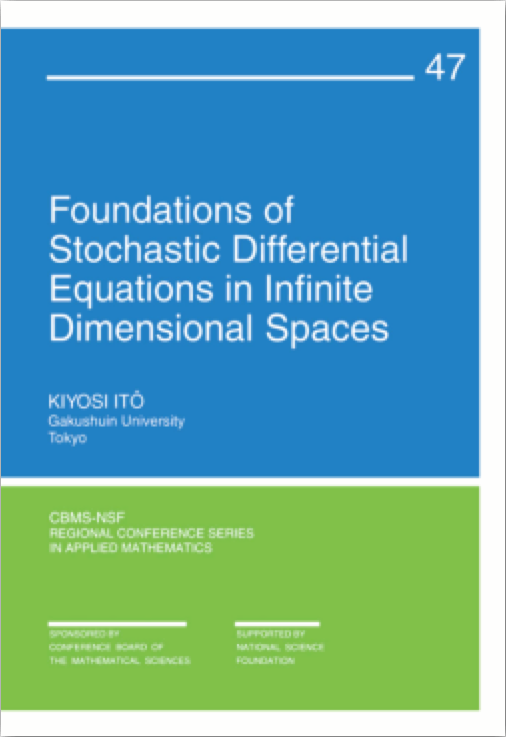 Ito, Kiyosi, author
A systematic, self-contained treatment of the theory of stochastic differential equations in infinite dimensional spaces. Included is a discussion of Schwartz spaces of distributions in relation to probability theory and infinite dimensional stochastic analysis, as well as the random variables and stochastic processes that take values in infinite dimensional spaces...
Philadelphia: Society for Industrial and Applied Mathematics, 2002
e20450769
eBooks Universitas Indonesia Library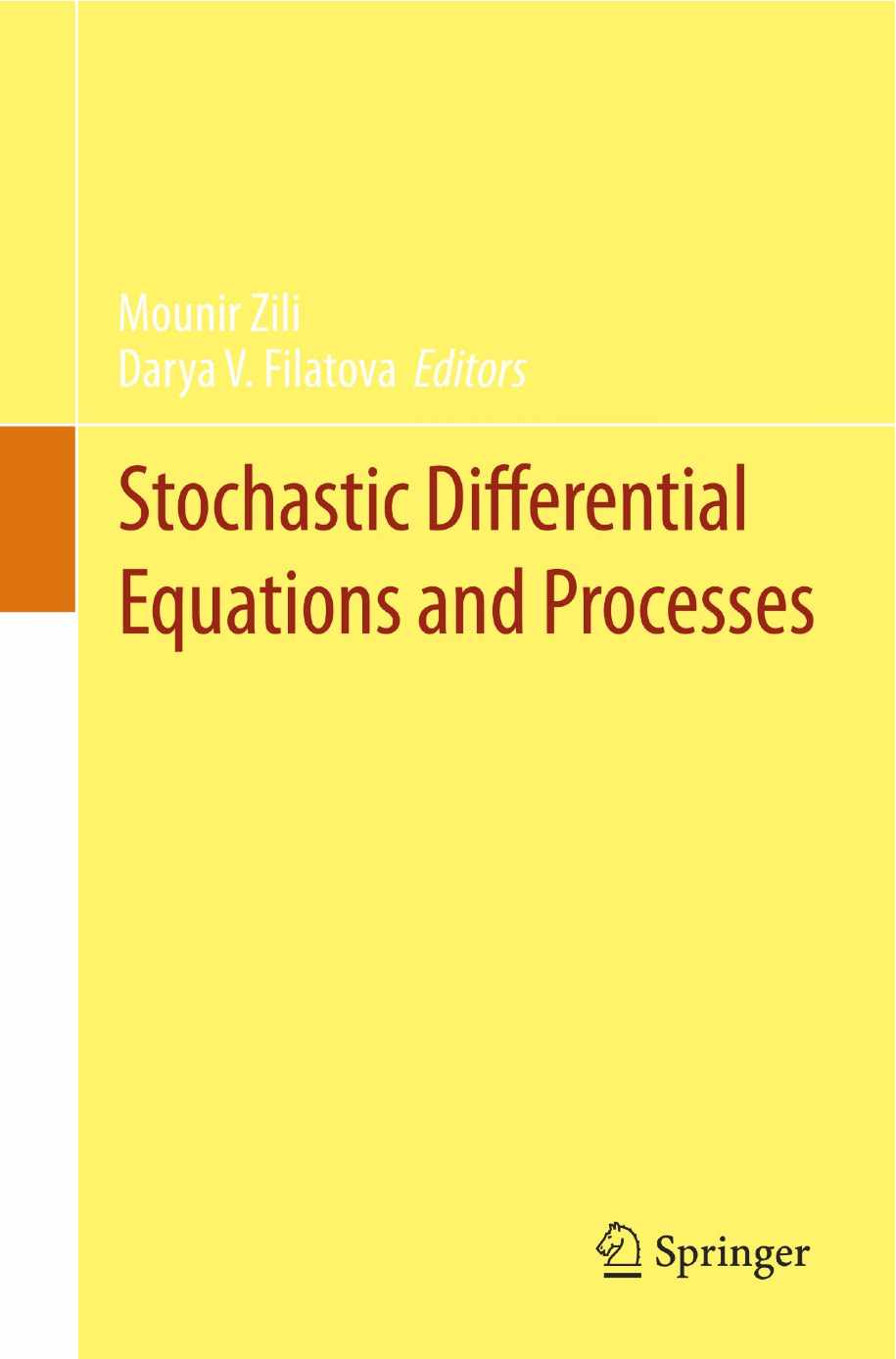 Zili, Mounir, editor
Selected papers submitted by participants of the international Conference "Stochastic Analysis and Applied Probability 2010" ( www.saap2010.org ) make up the basis of this volume. The SAAP 2010 was held in Tunisia, from 7-9 October, 2010, and was organized by the "Applied Mathematics & Mathematical Physics" research unit of the...
Berlin: [Springer-Verlag, ], 2012
e20419577
eBooks Universitas Indonesia Library
Jinqiao, Duan, author
Effective dynamics of stochastic partial differential equations focuses on stochastic partial differential equations with slow and fast time scales, or large and small spatial scales. The authors have developed basic techniques, such as averaging, slow manifolds, and homogenization, to extract effective dynamics from these stochastic partial differential equations. The authors' experience...
London: Elsevier, 2014
e20426970
eBooks Universitas Indonesia Library