Ditemukan 847 dokumen yang sesuai dengan query
Cambridge, UK: Cambridge University Press, 2007
306.44 DIS
Buku Teks Universitas Indonesia Library
London: The Open University, 1997
302.222 IDE
Buku Teks Universitas Indonesia Library
Cambridge, UK: Cambridge University Press, 2006
306.44 DIS
Buku Teks Universitas Indonesia Library
Cambridge, UK: Cambridge University Press, 2009
320.94 EUR
Buku Teks Universitas Indonesia Library
Castells, Manuel, author
Chichester: Wiley-Blackwell, 2010
303.483 3 CAS p
Buku Teks Universitas Indonesia Library

Moran, Marie, author
Against the common supposition that identity always mattered, this book shows that what we now think of routinely as 'personal identity' actually only emerged with the explosion of consumption in the late-twentieth century. It also makes the case that what we now think of as different social and political 'identities'...
Los Angeles: SAGE, 2015
155.2 MOR i
Buku Teks Universitas Indonesia Library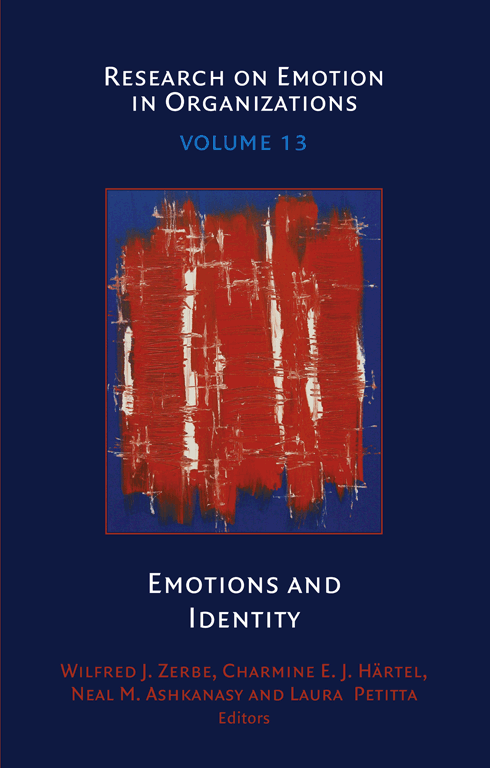 This volume focuses on the crucial role of emotions in forming and sustaining individual and collective identities at work. In addition, it explores the outcomes and boundaries of such identities while recognizing the driving role of emotions at various organizational levels, acknowledging that the relationship between emotion and identity is...
United Kingdom: Emerald, 2017
e20469481
eBooks Universitas Indonesia Library
Joppke, Christian, author
Cambridge, UK: Polity Press, 2009
305.697 JOP v
Buku Teks Universitas Indonesia Library
Globalisasi adalah keniscayaan yang dihadapi semua lembaga pendidikan. Ada tiga genda yang harus dihadapi oleh lembaga pendidikan. Pertama, lembaga pendidikan perlu mempertimbangkan nilai-nilai humanitas baru yang terkadang sekuler, seperti wacana demokrasi dan multikulturalisme sebagai sarana pembentukan nilai menghadapi modernitas. Kedua, lembaga pendidikan perlu semakin kompetitif untuk membuktikan eksistensinya diantara lembaga...
EDJPPAK
Artikel Jurnal Universitas Indonesia Library Vale, Lawrence J., author
London: Routledge, 2008
725.11 VAL a
Buku Teks Universitas Indonesia Library