Ditemukan 7148 dokumen yang sesuai dengan query
Dutson, Stuart, author
The global increase in cross-border transactions has led to a rising trend in international disputes. International arbitration has become the preferred dispute resolution method, as companies and individuals increasingly favour a neutral international tribunal over foreign domestic courts. This new book provides a practical guide to international arbitration. Written by...
United Kindom: Global Law and Business, 2012
341.522 DUT i
Buku Teks Universitas Indonesia Library
Denscombe, Martyn, author
Maidenhead: Open University Press, 2012
300.72 DEN r (1);300.72 DEN r (2);300.72 DEN r (2);300.72 DEN r (2);300.72 DEN r (2)
Buku Teks Universitas Indonesia Library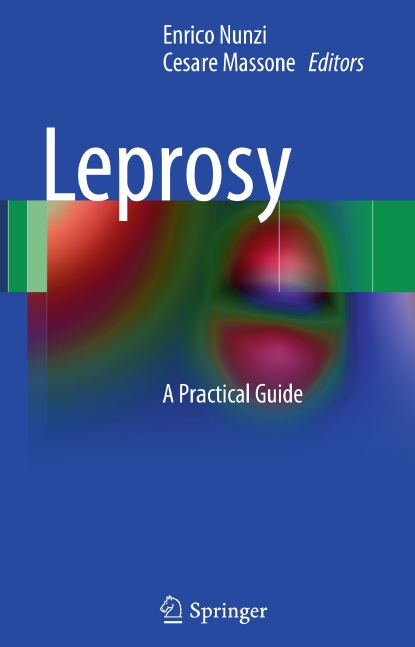 The aim of this book is to make the reader familiar with the characteristic signs of disease, including abnormalities of the skin, nerves, eyes, hands, feet, testes, and bone. Early identification of the disease is critical to prevent patient disability and establish appropriate therapy. Emphasis will be given to the...
Berlin: Spinger-Verlag, 2012
e20410793
eBooks Universitas Indonesia Library
Bain, Barbara J., author
This book contain : * Enables both the haematologist and laboratory scientist to identify blood cell features, from the most common to the more obscure * Provides essential information on methods of collection, blood film preparation and staining, together with the principles of manual and automated blood counts *...
Chichester: Wiley Blackwell, 2015
616.15 BAI b
Buku Teks Universitas Indonesia Library
His 2nd edition of the Practical Guide to Emergency Ultrasound addresses your need for a practical, comprehensive, how-to book on ultrasound techniques in the emergency department, including new and expanded applications. Organized in an easy-to-navigate problem-based and symptom-based approach, chapters cover many uses for ultrasound in the ED and proper...
Philadelphia: Wolters Kluwer, 2014
616.07 PRA
Buku Teks Universitas Indonesia Library
Leprosy (Hansen?s disease) is an infectious disease caused by mycobacterium leprae. It is one of the most disabling disorders in developing countries, with a peak incidence in the tropics and subtropics. With globalization, leprosy is now increasingly spreading to the western world. The impact of this infectious disorder is relevant...
Milan: Springer-Verlag, 2012
e20426097
eBooks Universitas Indonesia Library
Sayer, Faye, author
London: Bloomsbury, 2015
900 SAY p
Buku Teks Universitas Indonesia Library
A text considering the various aspects of the application of image analysis to materials science problems, most especially engineering problems. A guide for applying image analysis to evaluate microstructural features in a variety of materials. Inlcudes bright, detailed color photographs and illustrations, as well as a wealth of black and...
Materials Park, OH: ASM International, 2000
e20442170
eBooks Universitas Indonesia Library
Since its original publication more than two decades ago, this guide has remained a respected and practical handbook for supporting one of the most important assets libraries possess: their human resources. Staff development and training are not only important but essential to ensure that libraries meet new challenges and fulfill...
Chicago: Illinois ALA Editions, 2013
023.8 STA
Buku Teks Universitas Indonesia Library
London: SAGE, 2013
338.900 72 RES
Buku Teks Universitas Indonesia Library