Ditemukan 320 dokumen yang sesuai dengan query
M.A. Hayat, editor
A general introduction to the principles of diagnosis and treatment of children with brain tumors is presented. Molecular characterization of solid tumors is also presented. Molecular pathways provide putative targets for new therapies. High resolution magic spinning NMR spectroscopy is explained, which is used to determine metabolic profiles for small...
Dordrecht: [, Springer], 2012
e20418036
eBooks Universitas Indonesia Library
Lucas, Bob, author
Brain-based learning allows trainers and educators to promote long-term retention in learners and create a fun, interactive atmosphere. Brain-based learning uses our knowledge of how the brain processes and stores information to create more effective learning programs. This Infoline introduces readers to the concept of brain-based learning and provides tips...
Alexandria, Virginia: American Management Association, 2008
e20441871
eBooks Universitas Indonesia Library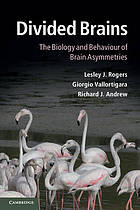 Rogers, Lesley J. author
"Summarizing the evidence and highlighting research from the past 20 years, the authors discuss lateralization from four perspectives - function, evolution, development, and causation - covering a wide range of animals including humans. The evolution of lateralization is traced from our earlier ancestors, through fish and reptiles to birds and...
Cambridge, UK: Cambridge University Press, 2013
612.82 ROG d
Buku Teks Universitas Indonesia Library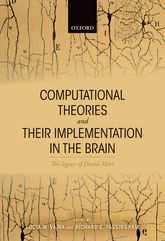 Vaina, Lucia M., author
In the late 1960s and early 1970s David Marr produced three astonishing papers in which he gave a detailed account of how the fine structure and known cell types of the cerebellum, hippocampus and neocortex perform the functions that they do. He later went on to be one of the...
Oxford: Oxford University Press, 2016
e20470514
eBooks Universitas Indonesia Library
New York : W.H. Freeman and Company, 1993
152 MIN
Buku Teks Universitas Indonesia Library
Miller, Laurence
New York: The Guilford Press, 1991
612.8 MIL f
Buku Teks Universitas Indonesia Library
London: Grange Books, 1989
R 153 BRA
Buku Referensi Universitas Indonesia Library Majoy, Peter, author
Austria: Hawker Bronlow Education, 1994
370.152 3 MAJ d (1)
Buku Teks Universitas Indonesia Library
Sargant, William, author
New York : ISHK, 1997
153.853 SAR b
Buku Teks Universitas Indonesia Library
Ithaca Cornell University 1964,
Buku Teks Universitas Indonesia Library