Ditemukan 1060 dokumen yang sesuai dengan query
Massachusetts: Blackwell, 2001
612.8 PHI
Buku Teks Universitas Indonesia Library
Jill Scott, editor
Examines shared territories in neurobiological anatomy, physiology and media art. This title reveals how scientists investigate perception and behaviour at the molecular, cellular and systems level. It demonstrates how interpretative forms of media art can help to demystify these complexities for diverse audiences...
Berlin: [, Spinger-Verlag], 2012
e20417717
eBooks Universitas Indonesia Library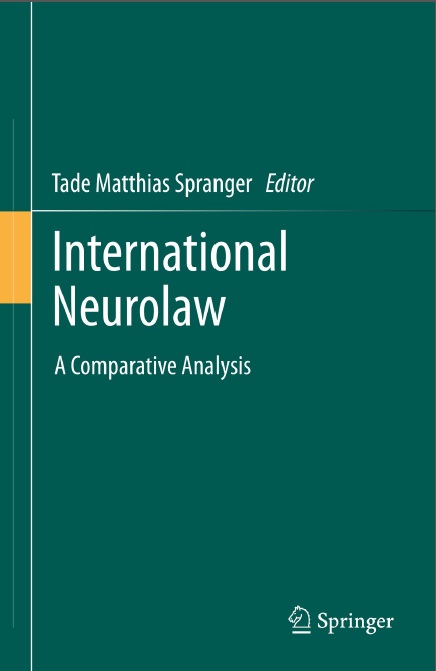 Tade Matthias Spranger
The book contains several country reports from around the world, as well as those of international organizations such as UNESCO, in order to show the different legal approaches to the topic and possible interactions...
Berlin: Spinger-Verlag, 2012
e20400292
eBooks Universitas Indonesia Library
Musacchio, Jose M.
Contradictions is a general interest book that exposes the incompatibility between popular religious beliefs and the scientific view of human nature. It begins with a survey of the evolution of religions and their continuing, often irrational, influences in modern society. Then, based on his long experience in neuroscience, the author...
Berlin: Spinger-Verlag, 2012
e20399793
eBooks Universitas Indonesia Library Massachusetts: Blackwell Publisher, 2001
401.9 PHI
Buku Teks Universitas Indonesia Library
Natanson, Maurice
New York: Random House , 1963
300.1 NAT p
Buku Teks Universitas Indonesia Library
New York Cambridge University Press 1974
412 S 405 s
Buku Teks Universitas Indonesia Library
Wall, Derek
London : Routledge , 1994
363.705 WAL g
Buku Teks Universitas Indonesia Library
New York: Cambridge University Press, 1971
149.94 SEM (1)
Buku Teks Universitas Indonesia Library New York: R. R. Bowker, 1960
R 011 REA
Buku Referensi Universitas Indonesia Library