Ditemukan 2292 dokumen yang sesuai dengan query
New York : Holt. Rinehart and Winston, 1974
301.56 EDU
Buku Teks Universitas Indonesia Library
Fisher, James Earnest
Seoul: Yonsei University Press, 1970
370.951 9 FIS d
Buku Teks Universitas Indonesia Library
Feldman, Saul D.
New York: McGraw-Hill, 1973
376.65 FEL e
Buku Teks Universitas Indonesia Library
Jakarta: Ministry of National Education, 2008
372 IND d
Buku Teks Universitas Indonesia Library
Buku yang berjudul "Panduan memilih perguruan tinggi" ini membahas tentang beberapa perguruan tinggi di Indonesia. Di dalamnya dijelaskan mengenai jurusan-jurusan yang ada di perguruan tinggi...
Jakarta: Pusat Data dan Analisa TEMPO, 1994
R 378.598 PAN
Buku Referensi Universitas Indonesia Library
"The nature of higher education is by no means fixed: it has evolved over time; different models of higher education co-exist alongside each other at present; and, worldwide, there are demands for higher education to change to better help support economic growth and to better fit chagning social and economic...
New York: Routledge, 2012
378.5 EME
Buku Teks Universitas Indonesia Library
JPK 17(1-2)2011
Artikel Jurnal Universitas Indonesia Library
Anat Zohar
The book provides readers with a background on metacognition and analyses the latest developments in the field. It also gives an account of best-practice methodology. Expanding on the theoretical underpinnings of metacognition, the chapters present cutting-edge studies on how various forms of metacognitive instruction enhance understanding and thinking in science...
Dordrecht, Netherlands: Spinger Science, 2012
e20400404
eBooks Universitas Indonesia Library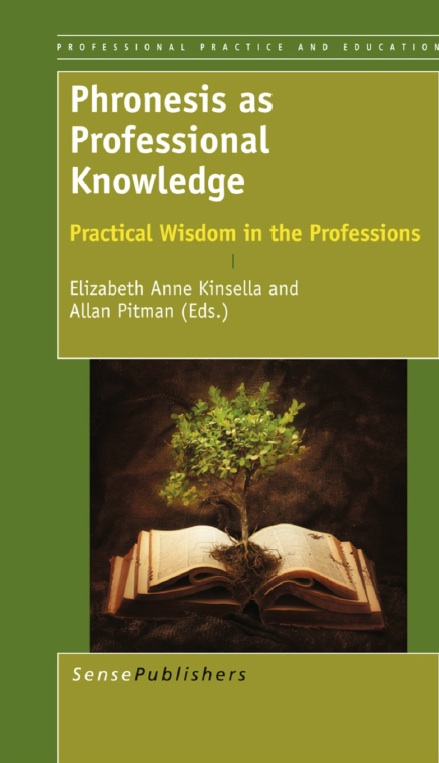 Kinsella, Elizabeth Anne
In this collected series, phronesis is explored as an alternate way of considering professional knowledge. In the present context dominated by technical rationalities and instrumentalist approaches, a re-examination of the concept of phronesis offers a fundamental re-visioning of the educational aims in professional schools and continuing professional education programs. The...
Rotterdam : Sense, 2012
e20400588
eBooks Universitas Indonesia Library
By Kai Yu
This publication aims to provide a comprehensive and up-to-date overview of tertiary education in China. It is the result of a partnership established between the World Bank and the Shanghai Jiao Tong University?s Graduate School of Education to collect and disseminate information on higher education in the China. Inspired by...
Rotterdam : Sense, 2012
e20400975
eBooks Universitas Indonesia Library