Ditemukan 23 dokumen yang sesuai dengan query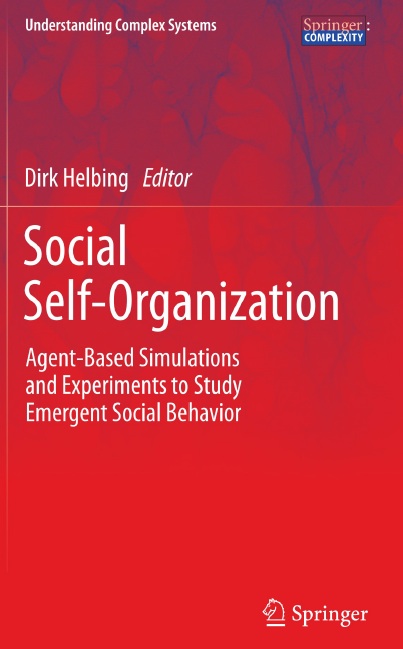 Dirk Helbing, editor
What are the principles that keep our society together? By examining simple models of social interaction, this volume addresses this question, offering surprising insights into the social, "macro-level" outcomes and dynamics implied by individual, "micro-level" interactions...
Berlin: [, Springer], 2012
e20410680
eBooks Universitas Indonesia Library
Fremond, Michel, author
Predictive theories of phenomena involving phase change with applications in engineering are investigated in this volume, e.g. solid-liquid phase change, volume and surface damage, and phase change involving temperature discontinuities. Many other phase change phenomena such as solid-solid phase change in shape memory alloys and vapor-liquid phase change are also...
Berlin: [Springer, ], 2012
e20419866
eBooks Universitas Indonesia Library
Sakhnovich, Lev A., author
The interconnection between probability and analysis also plays a central role in the present book. However, this book approach is mainly based on the application of analysis methods (the method of operator identities, integral equations theory, dual systems, integrable equations) to probability theory (Levy processes, M. Kac's problems, the principle...
Basel: Springer, 2012
e20420474
eBooks Universitas Indonesia Library
Cini, Michelle, author
This work arises from our teaching this subject during many years. The vast majority of these exercises are the exams we gave to our students in this period. We carefully selected the subjects of the exercises to cover all the material which is most needed and which is treated...
Milan: Springer-Verlag, 2012
e20424913
eBooks Universitas Indonesia Library
Capitelli, Mario, author
This book develops basic and advanced concepts of plasma thermodynamics from both classical and statistical points of view. Particular attention is devoted to the problem of the divergence of the partition function of atomic species and the state-to-state approach for calculating the partition function of diatomic and polyatomic molecules. The...
New York: [Springer, ], 2012
e20425103
eBooks Universitas Indonesia Library
Casasnovas, Julia Poncela, author
The thesis explores the interface between the underlying structure of a given population and the outcome of the cooperative dynamics taking place on top of it, (namely, the Prisoner's Dilemma Game). The first part of this work analyzes the case of a static system, where the pattern of connections is...
Berlin : [Springer, ], 2012
e20425159
eBooks Universitas Indonesia Library
Umantsev, Alexander, author
The main subject of the book is the continuum, field theoretic method of study of phase transformations in material systems. The method, also known as "phase field", allows one to analyze different stages of transformations on the unified platform. It has received significant attention in the materials science community recently...
New York: [Springer, ], 2012
e20425179
eBooks Universitas Indonesia Library
Kastner, Oliver, author
The present book presents a collection of simulation studies of this behaviour. Employing conceptually simple but comprehensive models, the fundamental material properties of shape memory alloys are qualitatively explained from first principles. Using contemporary methods of molecular dynamics simulation experiments, it is shown how microscale dynamics may produce characteristic macroscopic...
Berlin : [Springer, ], 2012
e20425245
eBooks Universitas Indonesia Library
Ouldridge, Thomas E., author
This thesis presents a novel coarse-grained model of DNA, in which bases are represented as rigid nucleotides. The model is shown to quantitatively reproduce many phenomena, including elastic properties of the double-stranded state, hairpin formation in single strands and hybridization of pairs of strands to form duplexes, the first time...
Berlin : [Springer, ], 2012
e20425067
eBooks Universitas Indonesia Library
Cabra, Daniel C., editor
The present volume, covering such topics as quantum phase transitions of antiferromagnets and cuprate-based high-temperature superconductors, electronic liquid crystal phases, graphene physics, dynamical mean field theory applied to strongly correlated systems, transport through quantum dots, quantum information perspectives on many-body physics, frustrated magnetism, statistical mechanics of classical and quantum computational...
Berlin : [Springer, ], 2012
e20425277
eBooks Universitas Indonesia Library