Ditemukan 28 dokumen yang sesuai dengan query
Boston: Kluwer Academic , 1995
511.3 NON
Buku Teks Universitas Indonesia Library
Dubois, Didier, author
Orlando: Academic Press, 1980
511.3 DUB f
Buku Teks Universitas Indonesia Library
Samingun Handoyo, author
Kemajuan dari metode kuantitatif telah mengaburkan batas antar bidang ilmu. Para peneliti di bidang sosial, ekonomi, sains dan teknologi telah berlomba-lomba dalam mengembangkan metode kuantitatif untuk meningkatkan obyektifitas dan transparansi. Hal ini ditandai oleh munculnya teknik-teknik analisis data yang canggih yang diterapkan pada semua bidang kajian. Keterbatasan dari metode...
Malang: UB Press, 2017
511.322 3 SAM s
Buku Teks Universitas Indonesia Library
Ahsan, Javed, author
The purpose of this book is to present an up to date account of fuzzy ideals of a semiring. The book concentrates on theoretical aspects and consists of eleven chapters including three invited chapters. Among the invited chapters, two are devoted to applications of Semirings to automata theory, and one...
Berlin: [Springer, ], 2012
e20398323
eBooks Universitas Indonesia Library
Georg Peters, editor
Rough sets : selected methods and applications in management and engineering provides context to rough set theory, with each chapter exploring a real-world application of rough sets...
London: Springer, 2012
e20407587
eBooks Universitas Indonesia Library
Faizah Sari, author
ABSTRAK
This paper discusses the human and economic aspects of working remotely from home as a consequence of quarantine protocols due to the global coronavirus pandemic in 2020. Data were analyzed form 130 survey participants focusing on their perceptions of discruption to the ways people used to do their job before...
Jakarta: The Ary Suta Center, 2020
330 ASCSM 51 (2020)
Artikel Jurnal Universitas Indonesia Library
Increasing environmental problems enforce companies to be more environmental responsible. A conmpany's environmental performance is not only related to the company's inner environmental efforts, but also it is affected by the suppliers' environmental performance and image......
Artikel Jurnal Universitas Indonesia Library
Rotshtein, Alexander P., author
The purpose of this book is to present a methodology for designing and tuning fuzzy expert systems in order to identify nonlinear objects; that is, to build input-output models using expert and experimental information. The results of these identifications are used for direct and inverse fuzzy evidence in forecasting and...
Berlin: [Springer, ], 2012
e20398322
eBooks Universitas Indonesia Library
Iba, Hitoshi, author
This book bridges the gap between academics in computer science and traders and explains the basic ideas of the proposed systems and the financial problems in ways that can be understood by readers without previous knowledge on either of the fields. To cement the ideas discussed in the book, software...
Berlin: [, Springer-Verlag], 2012
e20398663
eBooks Universitas Indonesia Library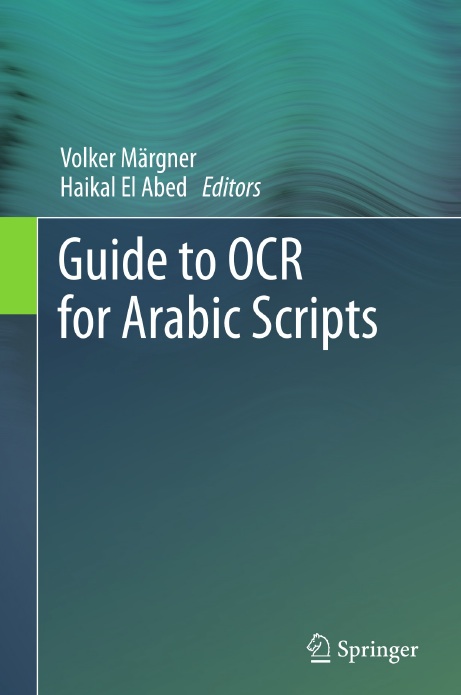 Volker Margner, editor
Topics and features presents a detailed overview of Arabic character recognition technology, covering a range of different aspects of pre-processing and feature extraction, reviews a broad selection of varying approaches, including HMM-based methods and a recognition system based on multidimensional recurrent neural networks, examines the evaluation of Arabic script recognition...
London: Springer, 2012
e20407620
eBooks Universitas Indonesia Library