Ditemukan 135 dokumen yang sesuai dengan query
Osei, Anja
Parties in Africa are often described as organisationally and programmatically weak. On the other hand, they mobilise substantial numbers of voters at election time. This contradiction provokes an interesting question: How do political parties in Africa relate to the society? How do they mobilise their voters and sympathisers, and which...
Wiesbaden: VS Verlag, 2012
e20400517
eBooks Universitas Indonesia Library
Sirgy, M. Joseph
The book related to subjective well-being, happiness, and life satisfaction. It will have a new substantial section that focuses on reviewing much of the literature of subjective well-being within specific life domains (social life, material life, leisure life, work life, community life, spiritual life, family life, health life, sex life,...
Dordrecht, Netherlands: Springer, 2012
e20401118
eBooks Universitas Indonesia Library
Philippe de Lombaerde
This unique book investigates the implications of the rising importance of supra-national regional organizations for global governance in general, and for the United Nations, in particular. It touches upon issues such as regional representation at the UN, high-level dialogues with regional organisations, as well as the coordination of UN member...
Dordrecht, Netherlands: Springer, 2012
e20401173
eBooks Universitas Indonesia Library
Richard C. Mitchell
Until recently, youth have become the great absence regarding matters of citizenship, justice, and democracy. Rarely are young people taken up with the important discourses of freedom and citizenship, especially discourses that transcend national boundaries and academic disciplines. Richard Mitchell and Shannon Moore have put together a brilliant book that...
Rotterdam : Sense, 2012
e20401343
eBooks Universitas Indonesia Library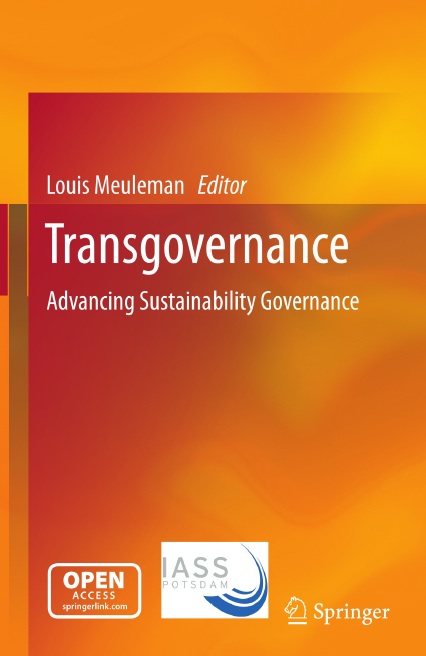 This volume presents contributions from various angles: international relations, governance and metagovernance theory, (environmental) economics and innovation science. It offers challenging insights regarding institutions and transformation processes, and on the paradigms behind contemporary sustainability governance.This book gives the sustainability governance debate a new context. It transforms classical questions into new options for societal...
Heidelberg: [Springer, ], 2013
e20410636
eBooks Universitas Indonesia Library
Wilfried Marxer, editor
This third volume of the series Direct Democracy in Modern Europe focuses on directdemocratic decisions on minority affairs. The main question is whether direct democracy tends towards a domination of the majority over a minority, producing new conflicts, or whether, how, and under what conditions it helps to solve problems...
Wiesbaden: [, Springer], 2012
e20410670
eBooks Universitas Indonesia Library
Harding, Luke, author
Summary: "IT BEGAN WITH A TANTALIZING, ANONYMOUS EMAIL: "I AM A SENIOR MEMBER OF THE INTELLIGENCE COMMUNITY." What followed was the most spectacular intelligence breach ever, brought about by one extraordinary man. Edward Snowden was a 29-year-old computer genius working for the National Security Agency when he shocked the world...
Jakarta: Gagas Bisnis, PT Bisnis Indonesia Gagasreasitama, 2015
327.127 HAR s
Buku Teks Universitas Indonesia Library
Vampa, Davide, author
Cham, Switzerland: Palgrave Macmillan, 2016
320 VAM r
Buku Teks Universitas Indonesia Library
A. Rahman Zainuddin, author
Jakarta: Gramedia Pustaka Utama , 1992
320 RAH k
Buku Teks Universitas Indonesia Library
Franciscus Van Ylst, author
Persoalan pokok dalam tesis ini yang berjudul, "Hakekat Ilmu Pemerintahan" ialah adanya ketidakjelasan mengenai obyek dan kedudukan Ilmu Pemerintahan terhadap ilmu-ilmu yang lain, khususnya Ilmu Politik. Peranan Filsafat menjadi penting, karena melalui kajian filsafat dan kritik filsafat dapat diketahui apa yang menjadi kelemahan ilmu dan sekaligus diketahui pula caranya untuk...
Depok: Universitas Indonesia, 1998
T-Pdf
UI - Tesis (Membership) Universitas Indonesia Library