Ditemukan 60 dokumen yang sesuai dengan query
Suchowersky, Oksana, editor
Hyperkinetic movement disorders is a state-of-the-art resource devoted to disorders characterized by excessive movement. Organized according to specific disorders or syndromes, each chapter is written by a group of internationally recognized experts. Chapters have been organized by the individual authors to best highlight the salient features of the disorders. Each...
New York: Springer, 2012
e20426066
eBooks Universitas Indonesia Library
Leprosy (Hansen?s disease) is an infectious disease caused by mycobacterium leprae. It is one of the most disabling disorders in developing countries, with a peak incidence in the tropics and subtropics. With globalization, leprosy is now increasingly spreading to the western world. The impact of this infectious disorder is relevant...
Milan: Springer-Verlag, 2012
e20426097
eBooks Universitas Indonesia Library
Tuckwell, Henry C., author
This monograph is centered on quantitative analysis of nerve-cell behavior. The work is foundational, with many higher order problems still remaining, especially in connection with neural networks. Thoroughly addressed topics include stochastic problems in neurobiology, and the treatment of the theory of related Markov processes...
Philadelphia: Society for Industrial and Applied Mathematics, 1989
e20448593
eBooks Universitas Indonesia Library Laksmi Nurhiyani, author
ABSTRAK
BAB I PENDAHULUAN

Banyak faktor yang dapat mempengaruhi tumbuh kembang optimal seorang anak, akan tetapi pengaruh gangguan susunan saraf pusat seperti palsi serebral merupakan faktor terpenting yang mungkin masih dapat dicegah lebih lanjut dengan penanganan dini (hendarto, 1982). Penanganan dini (pencegahan, deteksi dini dan rehabilitasi...
1990
T-Pdf
UI - Tesis (Membership) Universitas Indonesia Library
Vivi M. Heine, author
This book discusses the various methods to reprogram cells, the control and determination of cell identity, the epigenetic models that have emerged and the application of iPS cell therapy for brain diseases, in particular Parkinson's disease and Vanishing White Matter (VWM).​...
Dordrecht: [, Springer], 2012
e20417567
eBooks Universitas Indonesia Library
Pachner, Andrew R., author
This book is a significant new resource for anyone interested in conditions such as multiple sclerosis(MS), myasthenia gravis, and neurological infections. It is a practical and balanced guide to the diagnosis and treatment of neuroimmunological disease. A primer of neuroimmunological disease distinguishes itself by providing a range of features...
New York: Springer, 2012
e20420674
eBooks Universitas Indonesia Library
Byrne, James Vincent, author
This book aims to provide the trainee and practicing minimally invasive neurological therapist with a comprehensive understanding of the background science and theory that forms the foundation of their work. The contents are based on the tutorial teaching techniques used at the University of Oxford and are authored by the...
Berlin: Springer, 2012
e20420768
eBooks Universitas Indonesia Library
Marcus, Dawn A., author
This book is a ground-breaking, highly innovative addition to the literature on cancer care. Detailing a comprehensive summary of truly impressive research demonstrating the ability of dogs to serve an important therapeutic role within the cancer arena and in other serious medical conditions, the text provides highly practical advice...
New York: Springer, 2012
e20420791
eBooks Universitas Indonesia Library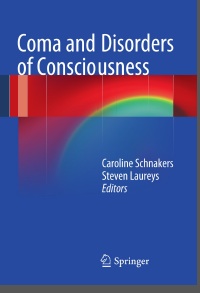 Schnakers, Caroline, editor
In spite of medical advances and the increasing number of severely brain-injured patients, the assessment and treatment of patients recovering from coma remain challenging. For over 10 years now, the Coma Science Group has been working on the scientific exploration of disorders of consciousness, with both scientific and clinical research...
London : Springer, 2012
e20425875
eBooks Universitas Indonesia Library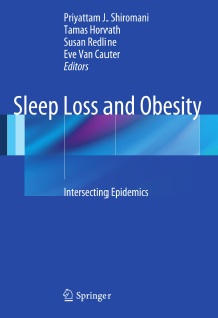 Shiromani, Priyattam J., editor
Sleep loss and obesity : intersecting epidemics represents a major contribution to the field of sleep medicine. It is a comprehensive review of the neurobiology of sleep, circadian timing and obesity, the deleterious effects of sleep loss and obesity on health, and the worrisome associated social and medical...
New York: Springer, 2012
e20426001
eBooks Universitas Indonesia Library