Ditemukan 60 dokumen yang sesuai dengan query
Alpert, Jack N., author
The neurologic diagnosis : a practical bedside approach is an introductory text that simplifies the often unwieldy method of making a neurologic diagnosis. Medical students are often intimidated by a deluge of data, extensive differential diagnoses, and have no organizational structure to follow. Diagnostic techniques of general medicine are not...
New York: Springer, 2012
e20425923
eBooks Universitas Indonesia Library
Beck, Randy W.
Utilizing our understanding of how the nervous system works in the treatment of a variety of clinical conditions, this title takes the readers from the embryonic beginnings of the nervous system, through the biochemistry of receptor activation and on to the functional systems of the nervous system....
Publisher: Edinburgh: Churchill Livingstone Elsevier, 2011
615BECF001
Multimedia Universitas Indonesia Library
Interprofessional Rehabilitation: a Person-Centred Approach is a concise and readable introduction to the principles and practice of a person-centred interprofessional approach to rehabilitation, based upon a firm scientific evidence base. Written by a multi-contributor team of specialists in physiotherapy, occupational therapy, nursing, psychology and rehabilitation medicine, this text draws together...
Chichester : Wiley-Blackwell, 2012
616.860 3 INT
Buku Teks Universitas Indonesia Library
Jofizal Jannis, author
BAB I PENDAHULUAN 1. Latar Belakang Masalah Beberapa tahun terakhir ini dengan meningkatnya arus lalulintas di tanah air kita, khususnya Jakarta, maka terjadi pula peningkatan jumlah penderita cedera kepala yang seringkali berakibat cacad (skwele) berupa hemiparesis, afasia, epilepsi, dan kerusakan saraf kranial dengan keluhan seperti diplopia, anosmia dan kaburnya penglihatan, atau bahkan kematian....
Jakarta: Fakultas Kedokteran Universitas Indonesia, 1990
T-Pdf
UI - Tesis (Membership) Universitas Indonesia Library
Al Rasyid, author
Unit Stroke (US) telah terbukti sangat baik dalam peawatan pasien stroke.Penelitian US pada tahitn 1990 menunjukkan hasil dengan peningkatan rata-rata kehidupan dan perbaikan status fungsionai pendetita dun menurunkan hari perawatan pasien, Di Indonesia US masih bum sehingga penelitian tentang tatalaksana perawatan dl US sangat diperlukan. Penelitian ini dilakukan untuk evaluasi manfaat...
[place of publication not identified]: Medical Journal of Indonesia, 15 (1) Januari-March 2006: 30-33, 2006
MJIN-15-1-JanMarch2006-30
Artikel Jurnal Universitas Indonesia Library
Asri Saraswati, author
[ABSTRAK
Latar belakang?Malnutrisi berhubungan dengan patologi struktural dan fungsional di otak yang dapat mengganggu maturitas sistem saraf pusat (SSP). Hal ini dapat menyebabkan gangguan belajar dan mempengaruhi kecerdasan anak. Salah satu instrumen untuk menilai maturitas SSP adalah dengan pemeriksaan soft sign neurology yang dapat menilai kelainan motorik atau sensorik tanpa adanya...
2014
T-Pdf-
UI - Tesis (Membership) Universitas Indonesia Library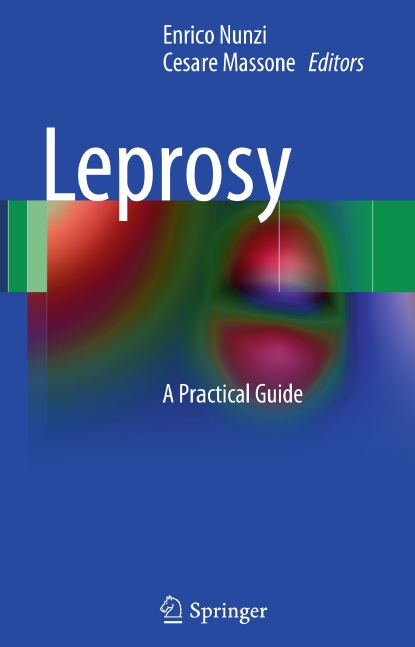 The aim of this book is to make the reader familiar with the characteristic signs of disease, including abnormalities of the skin, nerves, eyes, hands, feet, testes, and bone. Early identification of the disease is critical to prevent patient disability and establish appropriate therapy. Emphasis will be given to the...
Berlin: Springer, 2012
e20410793
eBooks Universitas Indonesia Library
Yang V. Li, editor
Stroke is a major cause of death and disability in the U.S. and worldwide. A variety of pathophysiologic episodes or cellular medications occur following a stroke, and knowledge of these aftermath events can lead to potential therapeutic strategies that may reverse or attenuate stroke injury. Cellular events that occur following...
New York: [, Springer], 2012
e20417622
eBooks Universitas Indonesia Library
Nathan W. Schultheiss, editor
Inspired by response to a workshop at the 2008 OCNS meeting, this book tracks advances in the application of phase response (PR) analysis to the study of electrically excitable cells, focusing on applications of PR analysis in the computational neurosciences...
New York: [, Springer], 2012
e20417914
eBooks Universitas Indonesia Library
Tsao, Jack W., editor
This book is a concise guide designed for neurologists, primary care, and sports physicians and other medical providers, psychologists and neuropsychologists, and athletic trainers who may evaluate and care for patients with TBI. The book features summaries of the most pertinent areas of diagnosis and therapy, which can be readily...
New York: Springer, 2012
e20420786
eBooks Universitas Indonesia Library