Ditemukan 332 dokumen yang sesuai dengan query Collins, J.A. (Jack A.), author
New York: John Wiley & Sons, 1981
620.12 COL f
Buku Teks Universitas Indonesia Library Seoul: Minsokwon, 2008
KOR 951.95 DUS
Buku Teks Universitas Indonesia Library Lashko, N.
Moscow: Mir Publishers, 1979
671.56 LAS b (1)
Buku Teks Universitas Indonesia Library
Dayton, Ohio: Metal Building Dealers Association, 1980
693.97 MET m
Buku Teks Universitas Indonesia Library
Chrysler Learning Inc., 1983
671.52 BAS
Buku Teks Universitas Indonesia Library
Amsterdam: Elsevier Scientific Pub. Co., 1978
R 669.003 ELS
Buku Referensi Universitas Indonesia Library
Pither Supermando, author
Torch brazing merupakan salah satu metode brazing yang pada umumnya sering digunakan. Metode ini biasanya dilakukan dalam penyambungan pipa. Proses brazing ini sendiri melibatkan logam dasar/base metal (logam yang akan disambung) dan logam pengisi/filler metal. Logam pengisi akan dipanaskan hingga mencapai titik leleh, dimana titik leleh logam pengisi lebih kecil...
Fakultas Teknik Universitas Indonesia, 2014
S55307
UI - Skripsi (Membership) Universitas Indonesia Library
Newman, Alexander, author
Fully revised for the latest building codes and industry trends, Metal Building Systems, Third Edition, explains how to select, specify, and design preengineered buildings with confidenc...
New York: McGraw-Hill, 2015
693.71 NEW m
Buku Teks Universitas Indonesia Library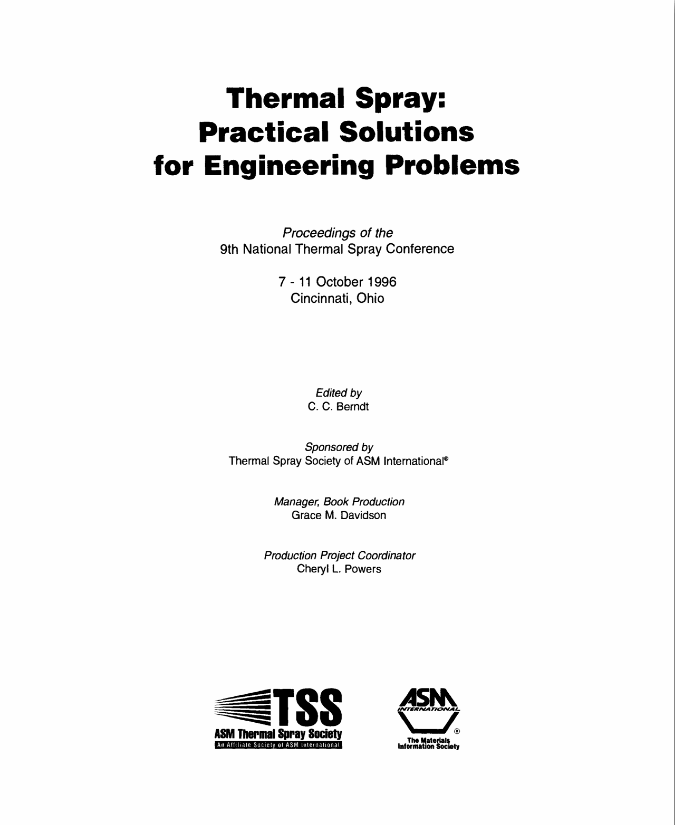 Contents - Alphabetical Listing of paper Titles to NTSC'96 - Tungsten Coatings for Nuclear Fusion Devices - Vacuum Plasma Spray Forming of Tungsten Base Functionally Gradient Composites - Thermal Spray Deposition and Evaluation of Low-Z Coatings - Development of Reliable Spray and Fuse...
Materials Park, Ohio: ASM International, 1996
e20442493
eBooks Universitas Indonesia Library
Component casting has many design advantages, especially when complex geometries are required. There are many options and challenges in producing efficient casting designs, and this publication acquaints readers with fundamental information about how casting design influences casting solidification and how casting solidification influences casting properties. Mechanical property data, especially for...
Materials Park, Ohio: ASM International, 2009
e20451724
eBooks Universitas Indonesia Library