Ditemukan 80 dokumen yang sesuai dengan query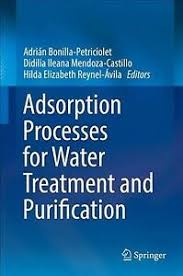 This book provides researchers and graduate students with an overview of the latest developments in and applications of adsorption processes for water treatment and purification. In particular, it covers current topics in connection with the modeling and design of adsorption processes, and the synthesis and application of cost-effective adsorbents for...
New York: Springer, 2017
333.7 ADS
Buku Teks Universitas Indonesia Library
Belous, Anatoly, author
This book describes for readers the protection of electronic hardware in space vehicles from the negative effects of space dust and electromagnetic irradiation. The authors explain the mechanisms of space dust (high velocity particles in space), the effects on the on-board electronic hardware of space vehicles, and development of...
Switzerland: Springer Nature, 2019
e20508955
eBooks Universitas Indonesia Library
This text book will bring together a mix of both internationally known and established senior scientists along side up and coming (but already accomplished) junior scientists that have varying expertise in fundamental and applied nanotechnology to biology and medicine. ...
New York: Springer, 2012
e20417645
eBooks Universitas Indonesia Library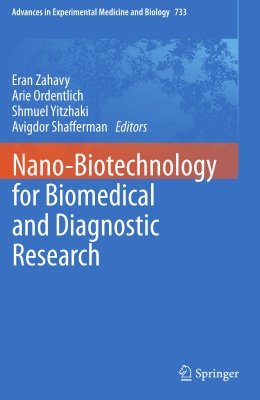 This book explores current research on nanomaterials in imaging and biological research, nanomaterials as a biosensing tool, DNA nanotechnology, nanomaterials for drug delivery, medicinal and therapeutic application and cytotoxicity of nanomaterials...
Dordrecht: Springer, 2012
e20417850
eBooks Universitas Indonesia Library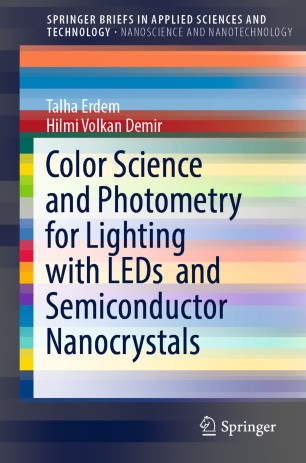 Erdem, Talha, author
This book reviews the application of semiconductor nanocrystals also known as colloidal quantum dots (QDs) to LED lighting for indoors and outdoors as well as LED backlighting in displays, summarizing the color science of QDs for lighting and displays and presenting recent developments in QD-integrated LEDs and display research....
Singapore: Springer Nature, 2019
e20507222
eBooks Universitas Indonesia Library
Multiphase flows are typically described assuming that the different phases are separated by a sharp interface, with appropriate boundary conditions. This approach breaks down whenever the lengthscale of the phenomenon that is being studied is comparable with the real interface thickness, as it happens, for example, in the coalescence and...
New York: [, Springer], 2012
e20398556
eBooks Universitas Indonesia Library
Richard Gordon, editor
This volume, the science of algal fuels (volume 25 of COLE), contains 26 chapters dealing with biofuels contributed by experts from numerous countries and covers several aspects of algal products, one being "oilgae from algae," mainly oils and fuels for engines....
Dordrecht: [, Springer], 2012
e20410833
eBooks Universitas Indonesia Library
Sunil C. Kaul, editor
Mortalin biology : life, stress and death" is a remarkable compilation of the research outcomes on the stress protein mortalin, a member of heat shock 70 family of proteins. The book is unique as it describes mortalin playing essential role in life, stress response and death either from cancer, when...
Dordrecht: [, Springer], 2012
e20417402
eBooks Universitas Indonesia Library
Ashok Vaseashta, editor
This book arises from the NATO Advanced Study Institute "Technological Innovations in Detection and Sensing of CBRN Agents and Ecological Terrorism" held in Chisinau, Republic of Moldova in June 2010. It comprises a variety of invited contributions by highly experienced educators, scientists, and industrialists, and is structured to cover important...
Dordrecht, Netherlands: [Springer, ], 2012
e20417857
eBooks Universitas Indonesia Library
Gaillardon, Pierre-Emmanuel, author
This book discusses the opportunities offered by disruptive technologies to overcome the economical and physical limits currently faced by the electronics industry. It provides a new methodology for the fast evaluation of an emerging technology from an architectural prospective and discusses the implications from simple circuits to complex architectures. Several...
New York: [, Springer], 2012
e20418197
eBooks Universitas Indonesia Library